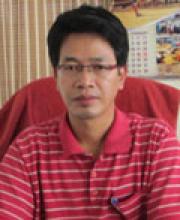 Centre/School/Special Centre:
Centre for Historical Studies,
School of Social Sciences
Areas of Interest/Specialization:
Social and Cultural History; History of subaltern communities (tribes and peasants) of India particularly Northeast India. 
Experience:
o Department of History, Assam University: Since December 2008
o CHS/JNU: Since August 2015. 
Best Peer Reviewed Publications (upto 5):
*†Colonialism and Its Unruly?The Colonial State and Kuki Raids in Nineteenth Century Northeast India," Modern Asian Studies, 48 (5), Sep 2014, pp. 1188-1232 (first published online: 28 Aug 2013).
* "Civilisation and its malcontents: The politics of Kuki raid in nineteenth century Northeast India," The Indian Economic and Social History Review, 48 (3), 2011: 339–76.
* "Representing local participation in INA–Japanese Imphal Campaign: The case of Kukis in Manipur, 1943-45," Indian Historical Review, 37(2), Dec. 2010: 291–310.
* "One Event, Two States: Commemorating the Deaths of 1891 in Manipur", Indian Historical Review, 42(2), 2015, pp. 226–260. 
* "The English Company and the Catholics of Madras, in the Age of Religious Conflicts in England, 1640–1750", Studies in History, 28 (2), 2012: 179–201. 
Recent Peer Reviewed Journals/Books (upto 3):
*†Monuments, Memory and Forgetting in Postcolonial North-East India? Economic & Political Weekly, February 19, 2011, Vol. XLVI, No. 8: 56-64. (Russian rendition in Irina Prokofieva ed., Portrait and Sculpture: Territories, Ideologies, and Ethnicities as Viewed through Material Objects, Vostochnaya Literatura, Moscow, 2014).
* "Against State, Against History: Rewriting the Pasts of the Tribes of Northeast India", NMML Occasional Paper: History and Society (New Series), No. 76, 2015.
* "Remembering Second World War: Memory, Politics and Deception", Journal of North East India Studies, 5(1), Jan-Jun, 2015: 1-11.