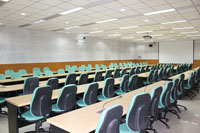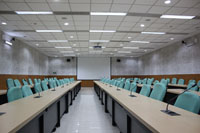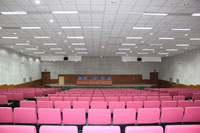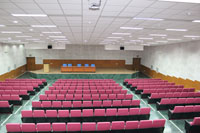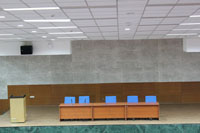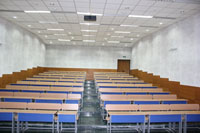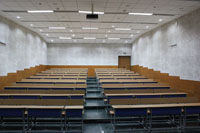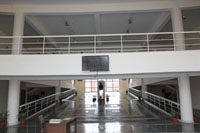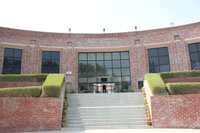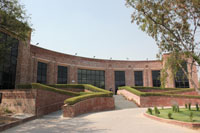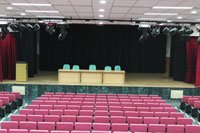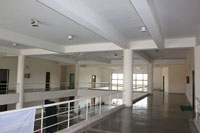 The Convention Centre will be booked for academic talk, Seminar, conference, slide and film show, lecture, demonstrations, workshops, etc.
The Convention Centre will primarily be used for the academic activities of the university. In case of other academic institute, PSU's/Autonomous bodies/NGO, Department of Central/State government application in the prescribed format may be submitted through the concerned head of the organization.
The Convention Centre cannot be made available to any political/religious organization. The JNU Student/Staff/Officers/Teachers association may use it for organizing lectures etc. as stated above.
Convention Centre should be provided to Jawaharlal Nehru University on first priority, PSU's/Autonomous bodies, academic institute etc. will have second priority for allotment. Provided such requests are made atleast one month in advance.
Green area near the Convention Centre will not be booked/used.
Reservation will be confirmed on receipt of communication (letter/faxes, email) and on advance payment of prescribed rent. Tentative booking are treated as cancelled if not confirmed within a week's time.
Reservation of Convention Centre shall not confer on the allottees any right of tenancy of the premises and the university shall have the right to cancel the reservation at any time without any notice assigning any reason.
The organizer will collect confirmation letter of booking of Convention Centre after submitting usual rent atleast 15 days before the programme from the concerned office. The applicable charges can be paid in favour of the 'Finance Officer', JNU New Delhi' either by draft or by cash, depositing with the Cash Branch (room no. 242, Administration Building) of the University.