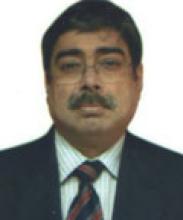 Centre/School/Special Centre:
Centre for Economic Studies and Planning,
School of Social Sciences
Email:
biswajit@mail.jnu.ac.in , bisjit@gmail.com
Areas of Interest/Specialization:
Trade and development issues; International finance; Intellectual property rights, traditional knowledge protection and sustainable use of biodiversity; Trade and environment; Agriculture  
Experience:
Director General, Research and Information System for Developing Countries, New Delhi; 
Professor and Head, Centre for WTO Studies, Indian Institute of Foreign Trade; 
Senior Fellow, Research and Information System for the Non-aligned and Other Developing Countries, New Delhi; 
Senior Consultant, Planning Commission, Government of India. 
International Collaboration/Consultancy:
United Nations Conference on Trade and Development, GenevaSouth Centre, Geneva
United Nations Development Programme, New York
United Nations Economic and Social Commission for the Asia and the Pacific, Bangkok
Food and Agriculture Organization, Rome
Asian Development Bank Institute, Tokyo
Institute of World Economics and Politics, Chinese Academy of Social Sciences, Beijing
Institute of South Asian Studies, Singapore 
Best Peer Reviewed Publications (upto 5):
1. Transfer of technology for successful integration into the global economy-A case study of the pharmaceutical industry in India, UNCTAD, 2002.

2. Agricultural trade and government intervention: a perspective from a developing country, in Agricultural Trade: Planting the Seeds of Regional Liberalization in Asia, UNESCAP, 2007.

3. Taming non-tariff barriers - Can the World Trade organization find a solution?, in Future Trade Research Areas that Matter to Developing Country Policymakers, UNESCAP, 2007.

4. Labour Movement Restrictions, in Simon J. Evenett, Bernard M. Hoekman and Olivier Cattaneo (eds), The fateful allure of protectionism: Taking stock for the G8, Voxeu, 2009.

5. Learning from the India–EC GSP dispute: the issues and the process, in Gregory C. Shaffer and Ricardo Meléndez-Ortiz (eds), Dispute Settlement at the WTO: The Developing Country Experience, Cambridge University Press, 2010 
Recent Peer Reviewed Journals/Books (upto 3):
1. Inclusive Growth in India, in Akmal Hussain & Muchkund Dubey (eds), Democracy, Sustainable Development, and Peace: New Perspectives on South Asia, Oxford University Press, 2014.

2. The Future of the World Trade Organization, in Richard Baldwin, Masahiro Kawai, Ganeshan Wignaraja (eds), A World Trade Organization for the 21st Century: The Asian Perspective, Edward Elgar Publishing, 2014.

3. How Vulnerable Is India's Trade to Possible Border Carbon Adjustments in the EU? Journal of World Trade, 2012.