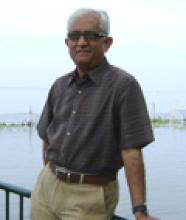 Centre/School/Special Centre:
Centre for Historical Studies,
School of Social Sciences
Email:
rajatdatta@mail.jnu.ac.in , dr.rdatta@gmail.com
Qualifications:
M.Phil.(JNU)
Ph.D. (London) 
Areas of Interest/Specialization:
(i) economic history of early miodern India; 
(ii) problems of the transition from late medieval to early-colonial in India; 
(iii) ecology, subsistence, and crises in pre-colonial India; and 
(iv) the comparative history of economic development in an Asian perspective.
Experience:
Thirty years of teaching, research and research supervision 
International Collaboration/Consultancy:
Commonwealth Scholar at the University of London, 
Smuts Visiting Fellow to the University of Cambridge 
Best Peer Reviewed Publications (upto 5):
" Merchants and Peasants: A Study in the Structure of Local Trade in Grain in late Eighteenth Century Bengal ", Indian Economic and Social History Review, vol. 23, no.4, October-December, 1986 [reprinted in Sanjay Subrahmanyam, Merchants, Markets and State in Early Modern India. Delhi, OUP, 1990]
" Agricultural Production, Social Participation and Domination in Late Eighteenth Century Bengal: Towards an Alternative Explanation", Journal of Peasant Studies, vol.17, no.1, October 1989. 
" Crises and Survival: Ecology, Subsistence and Coping in Eighteenth Century Bengal", The Calcutta Historical Journal. Vol. xviii, no. 1, January-June 1996.
" Peasant Production and Agrarian Commercialism in a Rice-Growing Economy: Some Notes on a Comparative Perspective and the Case of Bengal in the Eighteenth Century", in Peter Robb (ed.), Meanings of Agriculture: Essays in South Asian History and Economics, Delhi, OUP, 1996.
" Commercialization, Tribute and the Transition from Late Mughal to Early Colonial in India" in The Medieval History Journal, vol.6 no. 2, July-December 2003, a special issue on Tributary Empires in History: From Antiquity to the Late Medieval (ed.) C.A. Bayly and Peter Bang. 
Recent Peer Reviewed Journals/Books (upto 3):
Society, Economy and the Market: Commercialisation in Rural Bengal, c. 1760-1800, Delhi, Manohar Publications, 2000.
(ed.) Rethinking a Millennium: Perspectives on Indian History from the Eighth to the Eighteenth Century, New Deli, Aakar Books, 2008