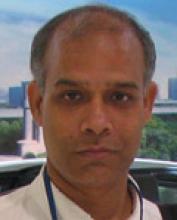 Centre/School/Special Centre:
School of Physical Sciences
Email:
shankar@jnu.ac.in spd@uchicago.edu
Areas of Interest/Specialization:
Awards & Honours:
Fellow of the National Science Academy of India (NASI), Allahabad (2018) .
J C Bose National Fellowship, Department of Science and Technology, Government of India (2017).
Fellow of the Indian National Science Academy (INSA), New Delhi (2016).
 Fellow of the Indian Academy of Sciences (IAS), Bangalore (2004).  
The US-India Professorship of the American Physical Society (APS) (2009).
International Collaboration/Consultancy:
With Gene F. Mazenko of The James Franck Institute of The University of Chicago,Illinois on Field theoretic formulation of Newtonian Dynamics, 2010-2012
With Akira Yoshimori of the Department of Physics Kyushu University, Japan on formulation of Stochastic formulation of hydrodynamics.
Cefipra Project by the Indo-French Centre for the Promotion of Advanced Research (IFCPAR),with Prof. Jean Louis Barrat of Universite Claude Bernard Lyon I, France (2002-06). Title : "Statistical Physics of Supercooled Liquids" (2604-C).
NSF Project with Prof. James W. Dufty, Department of Physics, University of Florida, Gainesville, Florida under US-India Science colaboration program (1997-2001). Title : "Metastable Dynamics of Hard Spheres" (INT96215212).
Best Peer Reviewed Publications (upto 5):
1. Shankar P. Das, 2004, Mode-coupling theory and the glass transition in supercooled liquids:  Reviews of Modern Physics 76, 785-849.
2. C. Kaur, and Shankar P. Das, 2001, Heterogeneities in Supercooled Liquids: A Density Functional Study: Physical Review Letters 86, 2062.
3. Shankar P. Das, H. J. Bussemaker and M. H. Ernst 1993, Generalized hydrodynamics and dispersion relations in lattice gases, Physical Rev E 48, 245
4. Shankar P. Das, 1987, Effects of structure on the liquid-glass transition: Physical Review A 36, 211.
5. Shankar P. Das, and G.F. Mazenko, 1986, Fluctuating non-linear hydrodynamics and the liquid-glass Transition: Physical Review A 34, 2265
Recent Peer Reviewed Journals/Books (upto 3):
1. Statistical Physics of Liquids at Freezing and Beyond, Cambridge University Press, UK, ISBN 9780521858397 -566 pages Published (2011)
2.  Shankar P. Das and Gene F. Mazenko, Field Theoretic formulation of Kinetic Theory: II. The ergodicity-nonergodicity transition (2013) Journal of Statistical Physics 152, 159–194
3.  Shankar P.  Das and A. Yoshimori, Coarse-grained forms for equations describing the microscopic motion of particles in a fluid, Physical Review E, 88,  043008 (2013).