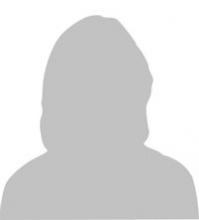 Centre/School/Special Centre:
Centre for Comparative Politics & Political Theory,
School of International Studies
Email:
jdbhosale@mail.jnu.ac.in , dbjyoti@gmail.com
Qualifications:
Ph.D, Political Science (University of Hyderabad)
Areas of Interest/Specialization:
Political Economy, Crime and Punishment, Science and Technology Studies 
Experience:
I have worked as an Assistant Professor in Political Science at the Tata Institute of Social Sciences (July 2013- April 2015), at Miranda House (January to May, 2013) and Zakir Husain Delhi College (November 2010 to April 2012), Delhi University. 
Awards & Honours:
1) Received Charles Wallace Fellowship to access India Office Records, British Library, London in 2010.
2) Received Doctoral Fellowship (2008-2010) by Centre for the Study of Developing Societies (CSDS), Delhi.
3) Received Linnaeus Palme Fellowship to study at Uppsala University, Sweden for one semester as a part of Master's degree from September 2005 to January 2006.
4) University Gold Medalist (2006). 
Best Peer Reviewed Publications (upto 5):
Convict Labour and Economy in British Colonial India: Through the Lens of Prison Management and Private Industry in "Critical Studies in Politics", ed. Nivedita Menon, Aditya Nigam and Sanjay Palshikar, Orient Blackswan, Delhi, January 2014.

Biotechnology and Ethics in India in "Indian Ethics" Vol. 2, ed. Purushottama Bilimoria, Springer. Forthcoming, 2015. 
Recent Peer Reviewed Journals/Books (upto 3):
Books 
Punishing through Labour: The Birth of the Prison in British Colonial India, Oxford University Press. Forthcoming, 2016.