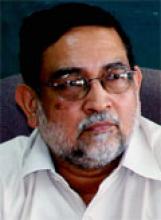 Centre/School/Special Centre:
Centre for Historical Studies,
School of Social Sciences
Email:
kunal@mail.jnu.ac.in , kunal1861@gmail.com
Areas of Interest/Specialization:
Social History of Religion; Regional Histories with Special Reference to Bengal; History of Environment with Special Reference to Forest; Political Ideas and Institutions; Early Textual Traditions  
Awards & Honours:
1. President, Ancient History Section, Indian History Congress, 76th Session, Gour Banga University, Malda, 2015.
2. Fellow, Indian Institute of Advanced Study, Shimla, India, 2013-14.
3. Visiting Professor, Chicago University, USA, 2007.
4. Visiting Professor, Colorado College, Colorado Springs, USA, 2005. 
5. Fulbright Fellow affiliated to the Department of South Asian Languages and Civilizations, University of Chicago, USA, from August 2000 to April 2001.
International Collaboration/Consultancy:
Best Peer Reviewed Publications (upto 5):
1. Historical Dictionary of the Bengalis (with Shubhra Chakrabarti), The Scarecrow Press, Lanham, Maryland, 2013.
2. Religious Process: The Puranas and the Making of a Regional Tradition, Oxford University Press, Delhi, 2001.
3. "Cult Region: The Making of the Cultural Territory of Bengal", Studies in History, Vol.16, No.1, 2000.
4. "Divine Family and World Maintenance: Ganesa in the Bengal Puranas", Uma Chakravarti & Kumkum Sangari (eds.), From Myths to Markets: Essays on Gender, Indian Institute of Advanced Study, Shimla, 1999. 
5. "Psychoanalytic Approaches to the Study of Ancient Indian Myths", S. Bhattacharya and R. Thapar (eds.), Situating Indian History, Oxford University Press, Delhi, 1986.
Recent Peer Reviewed Journals/Books (upto 3):

1. "A History of Intolerance: The Representation of Buddhists in the Bengal Puranas", Social Scientist, Vol. 44, Nos. 5-6 (516-517), May-June 2016.
2. "Natural Inequality: Conceptualizing Justice in Brahmanical Discourses", Rajeev Bhargava, Michael Dusche and Helmut Reifeld (eds.), Justice: Political, Social, Juridical, Sage Publications, New Delhi, 2008.
3. "The Lily and the Mud: D. D. Kosambi on Religion", Economic and Political Weekly, Vol. XLIII, No. 30, July 26-August 1, 2008.