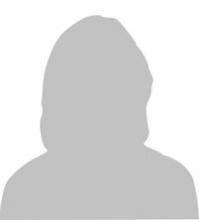 Centre/School/Special Centre:
Centre of German Studies,
School of Language, Literature and Culture Studies
Email:
madhusahni@mail.jnu.ac.in , masa1329@gmail.com
Qualifications:
Post-graduate Diploma in the teaching of German, CIEFL (Hyderabad);
Ph.D (German), JNU 
Areas of Interest/Specialization:
German Literature, FLT, Drama and Gender Studies
Experience:
Teaching since 1984 at the JNU
Recent Peer Reviewed Journals/Books (upto 3):
• Clara Zetkin 'Movements for the emancipation of women. Three essays.' (translated with Vijay K. Chhabra), 1988, Kamgar Prakashan. 

• Zum Geschichtsverständnis Heinrich Manns in seiner essayistischen Arbeit 1905 -1955, Peter Lang, 2000, Frankfurt am Main. 

• Transcultural narratives for juveniles. In: Journal of the School of Languages, 2006, Winter, JNU.

• Mumbai/ Bombay übersetzt. In: H.R. Brittnacher u.a. (Hrsg.) Horizonte verschmelzen. Zur Hermeneutik der Vermittlung. Königshausen & Neumann, 2007, Würzburg.

• The 'Good European': Heinrich Mann in American Exile. In: apperception, Journal of the department of English and other European Languages, Visva-Bharati, Santiniketan. 2007, Volume III.