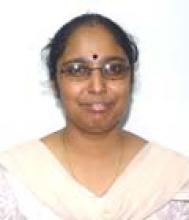 Centre/School/Special Centre
School of Environmental Sciences
Off. Phone
011-26704306, 09650990069
Email
ighosh@mail.jnu.ac.in , iloraghosh17@gmail.com
Qualifications
M Sc. [1988(1990)] Botany Specialization in Cytology and Genetics, UC, Calcutta
M. Phil. [1990 (1991)], Environmental Science, UC, Calcutta
Ph. D. [2000 (June) (Sub. in 1997 Dec.)] Dept. of Biophysics and Molecular Biology registered under Dept. of Botany, UC, Calcutta
Areas of Interest/Specialization
Environmental Toxicology and Human Health, Cellular and Cancer Biology; Clinical Biochemistry. Application of Biotechnology, Biochemistry and Molecular Biology in the field of Stress Biochemistry, Cancer Biology and Reproductive Biology.
Experience
Associate Professor of Environmental Toxicology in School of Environmental Science, JNU from 2012 August – Till date
Assistant Professor of Environmental Toxicology in School of environmental Science, JNU from December 2004 – 2012 August
Young Scientist under DST SERC FAST TRACK from 2003 March to 2004 December in School of environmental Science, JNU.
Research Associate of CSIR project from June 2000 to Feb. 2003 in School Of Environmental Science, JNU
Research Scientist under DBT project from 1998 to 2000.
Awards & Honours
Life member of Electron Microscope Society of India (EMSI) 2007
Life member of Society of Mitochondrial Research and Medicine- India 2012
Member of National Academy of Science India (NASI) 2015
Good Progress Certificate from DST, Govt. of India (2004)
Young Scientist under SERC FAST TRACK scheme of DST (2002)
CSIR Research Associateship (2002)
National Eligibility Test UGC: December 1990 for JRF
Best Demonstration " Sharmila Mukherjee Award" from BITM in 1981
District & State Level Awards for Best Science Project of the year 1981
Best Peer Reviewed Publications
* Maurya N, Agarwal NR, Ghosh I*. Low Dose Rotenone Exposure Induces Early Senescence Leading to Late Apoptotic Signaling Cascade in Human Trabecular Meshwork (HTM) Cell Line: An in-vitro Glaucoma Model. Cell Biol Int. 2015 Nov 2. doi: 10.1002/cbin.10561.

* Agnihotri SK, Agrawal U, Ghosh I*. Brain most susceptible to cadmium induced oxidative stress in mice. J Trace Elem Med Biol. 2015 Apr; 30 :184-93.

* Saha P, Chowdhury AR, Dutta S, Chatterjee S, Ghosh I*, Datta K*. Autophagic vacuolation induced by excess ROS generation in HABP1/p32/gC1qR overexpressing fibroblast. PLoS One. 2013 Oct 18;8(10):e78131.

* Basu K, Mukhopadhyay A, Ghosh I*, Datta K. Nuclear morphology and c-Jun N-terminal kinase 1 expression differentiate serum-starved oxidative stress signaling from hydrogen peroxide-induced apoptosis in retinal neuronal cell line. Cell Biol Int. 2012 Nov 1;36(11):1021-7.

* Dutta S, Chowdhury AR, Srivastava SK, Ghosh I*, Datta K*. Evidence for Serpentine as a novel antioxidant by a redox sensitive HABP1 overexpressing cell line by inhibiting its nuclear translocation of NF-?B. Free Radic Res. 2011 Nov; 45(11-12):1279-88.
Recent Peer Reviewed Journals/Books
* Saha P, Ghosh I*, Datta K*. Increased Hyaluronan levels in HABP1/p32/gC1qR overexpressing HepG2 cells inhibit autophagic vacuolation regulating tumor potency. PLoS One. 2014 Jul 25;9(7):e103208.
* Prakash M, Kale S, Ghosh I, Kundu G C, Datta K* Hyaluronan-Binding Protein 1 (HABP1/p32/gC1qR) induces melanoma cell migration and tumor growth by NF-kappa B dependent MMP-2 activation through integrin avß3 interaction . 2011 Cell Signal 23: 1563–1577
* Chowdhury. A, Ghosh., I,* Datta. K., Excessive reactive oxygen species induces apoptosis in fibroblasts: Role of mitochondrially accumulated hyaluronic acid binding protein 1 (HABP1/p32/gC1qR). Exp Cell Res, 314, 651-667, 2008.
Patents (if any)
* Indian patent no. 194645, Patentee: Datta Kasturi and Ghosh Ilora Title:" A Process For Preparing A Kit For Detecting The Presence Of Fertile Sperms"
* Under review process: "In vitro fertilization promoter" is under process for the patent of Govt. of India by Dr. Ilora Ghosh and Prof. K. Datta (Patent application No. 1289/DEL/2002 Dec. 2002)