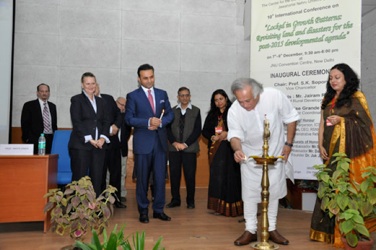 The Network of Asia Pacific Schools and Institutes of Public Administration and Governance (NAPSIPAG) was launched during the September 2003 at the annual conference of the International Association of Schools and Institutes of Administration (IASIA) in Miami.The leader behind the great Asia Pacific network was Dr. Jak Jabes, Director of the Governance and Capacity Development Division of the Asian Development Bank. The next year NAPSIPAG found a physical location at INTAN-Kuala Lumpur under the leadership of Dr. Mohd. Gazali Abas, the Director of INTAN.The Network held its first annual conference in December 2004 at the INTAN headquarter in Kuala Lumpur with more than 150 delegates representing institutes of public administration spread around the region of Asia Pacific. Ever since NAPSIPAG has been holding its annual conference every year in the month of December. Since then it has met in CNSA-Beijing, UNSW-Sydney, NCPAG-Manila, JNU-New Delhi, IMG-Trivendrum, DPA Tribhuvan University-Kathmandu, SLIDA-Colombo.So far NAPSIPAG has held nine successful conferences.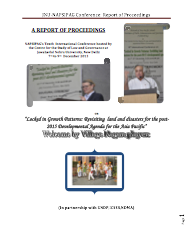 The mandate of ADB support to NAPSIPAG was for three years.It was extended to the fourth year under the leadership of Mr. Raza Ahmad who took over from Dr. Jak Jabes at ADB in 2005. Life within NAPSIPAG started changing as the number of administrators who were mostly supported by ADB started reducing. In 2008 ADB was shifted to the Centre for the Study of Law and Governance. The purpose was to generate a stronger research ability of the network so that it is visible and more impactful in the region.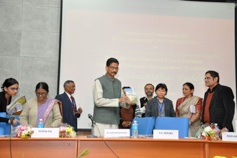 In consideration of the changing scenario in the post-ADB phase, NAPSIPAG's Constitution was amended in the Kathmandu General Body Meeting in 2011.The new focus was upon the Secretariat's stability of tenure and a stronger focus on public administration research involving multi-disciplinary and multi-cultural methodologies.
Structure of NAPSIPAG
Secretary General
Prof. Amita Singh, JNU
amita.singh3@gmail.com
Steering Committee
Chair: Mr.Raza Ahmad (Zinnah Institute, Lahore)
Prof. Tek Nath Dhakal
Dean, Central Department of Public Administration
Tribhuvan University,
Kathmandu, Nepal
dhakaltn@gmail.com
Prof. Isaias S Sealza,
Director, Research Institute for Mindanao Culture (RIMCU) & Dean, Graduate School,
Xavier University-Ateneo de Cagayan,
Philippines
docsealz@yahoo.com
Prof. Laitha Fernando
Department of Public Administration
University of Jayavardhane
Sri Lanka
lalithaf@yahoo.com
Prof. Shamsur Rahman
Vice Chancellor (Rtd)
JatIyo Kabi Kazi Nazrul Islam University
Trishal, Mymensigh, Bangladesh
rehmanmshamsur@yahoo.com
Prof. Ahmad Martadha Mohd.
College of Law, Government, and International Studies,
Universiti Utara Malaysia
Kedah
Malaysia
martadha@uum.edu.my
Prof. Erna Erawati
National Institute of Public Administration
Jakarta, Indonesia.
ernairawati99@yahoo.com
Prof. Ken Cogill
Department of Management
Monash University
Melbourne
Australia
Ken.Coghill@monash.edu
Prof. Raghuvar Pathak
Head, Graduate School of Business &
Director, MBA Programme
The University of the South Pacific
Suva, FIJI
rdabha@yahoo.com
Prof. Akmal Wasim
Department of Law and Governance
Hamdard University
Karachi
akmal.wasim@gmail.com
Previous Annual Conferences:
INTAN-Kuala Lumpur, Mal.(2004), CNSA-Beijing (2005), University of Sydney-Aus.(2006),NCPAG-Manila, Phil.(2007), JNU-Delhi,India(2008), University of Uttara-Mal.(2009), IMG-Trivandrum,Kerala India(2010), Tribhuvan Univ.-Kathmandu ,Nepal(2011), SLIDA-Colombo , Sri Lanka ( 2012).
Mid-term Workshops:
BAPTC-Dhaka University, Bangladesh(2010), JNU-ICSSR-MC Mehta Foundation, Medawala-Dehradun, (2013).
REPORT OF NAPSIPAG CONFERENCE AT MEDAWALA (DEHRADUN) 20-22 JUNE, 2013
NAPSIPAG organized an international conference on "Leadership, Land and Local Resource Management on the eve of the MDG deadline of 2015", on 20-22 June 2013, at Ecoashram, Doiwala, Dehradun. It was attended by many international and national academic scholars, activists, lawyers, judges and senior administrators from India and South Asia. The workshop was divided into three prime areas:
DAY 1: "Leadership & Land an untold story of the demise of leadership" At the Ecoashram Conference Hall
HOW MUCH LAND DOES A MAN NEED??
DAY 2: "How consumerism deepens the divides in every society" At the Ecoashram Conference Hall
HOW MUCH CAN HE CONSUME?
DAY 3: "Battle for river ecosystems" at the banks of river Ganges: on rocks and sand:
HOW DOES GREED TRANSLATE INTO LAWS?
Papers which critiqued the discourse on leadership, land and local resources which have been big city centric were presented. Effort was made to find ways to highlight many voices from the periphery which have not made sufficient impact upon the policies which affect the way poor people live in the Asia Pacific. Inability of leaders to synchronize and coordinate many constructs of history with local development such as cultural norms with scientific progress, customary institutions with land management and equity as a sacrosanct theme for progress across communities, regions, sex and species. The discussions concluded that this lack of firm, knowledgeable and effective leadership has created a vested interest in the continuation of poverty, divisiveness, capacity deficits and deepening divides between the rich and the poor. In such a fundamentally flawed governance system the achievement of MDGs may remain difficult and therefore the goals of poverty reduction, health and well being may not be achieved as desired. Through this workshop an effort is being made to transcend the mainstream discourses on well being.
This description of NAPSIPAG is authored by Manika Kamthan, research student at CSLG.