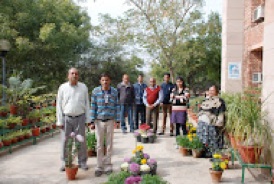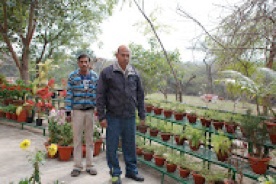 Shri A.N. Aggarwal is a consultant with prior experience in government. He supervises the administration of the Centre office as a whole.
Shri M.L. Meena, Jr. Assistant, is the backbone of the Centre's office. He is the interface between the Centre and the University administration. He also acts as a possessive caretaker of the building, and takes great delight in gardening.
Ms. Anju Gupta is a competent computer operator who assists the Chairperson and ensures that the students' interaction with the Centre office is both efficient and pleasant. She provides assistance with student paperwork and the maintenance of the records of the Centre.
Shri V.P. Gupta has, for the last two years, maintained the Centre's specialised library, and diligently overseen its incorporation in the digitised catalogue of the University's library resources.
Shri Sunil Kumar as office attendant is invaluable in the running of our everyday activities, from making filter coffee to conveying papers to the university administration.
Shri Rakesh is a dedicated gardener who in his two years at the Centre, transformed the small corner of Delhi's southern ridge that the Centre inhabits. He has given us the gift of a beautiful garden that students and faculty alike appreciate. The Centre's garden won the first prize in the Pusa Horticulture Show 2013.
Several security guards keep a vigil on the Centre by rotation in three shifts round the clock.