Mathematics conferences/workshops held at SPS, JNU in past.
---
A half-day event on "May 12 initiative 2023: Celebrating Women in Mathematics" on May 19, 2023 from 3:30pm to 5:30pm.
This event was a part of the global celebration of the birthday (May 12th) of the famous mathematican Maryam Mirzakhani. to recognize and celebrate women in mathematics. It was funded by the International Mathematical Union and was also supported by Jawaharlal Nehru University.
A general talk about some pioneering women mathematicians was followed by an invited talk by Prof. Tanvi Jain (ISI Delhi) on "Entrywise products and powers of matrices". The event concluded with the screening of a film on the famous mathematician Olga Ladyzhenskaya.
A 1-day event on "Symposium in Mathematics" was organized at SPS on the occasion of National Mathematics Day on 22-12-2022.
About the symposium:
The symposium had two themes: the first theme was named "Ramanujan and Modern Mathematics", which was organized by the Mathematics group at SPS and Dr Rajkumar Krishnan from SE and was held in the pre-lunch session; and, the second theme was named "Applied and Ancient Mathematics", which was organized by Dr Gajendra Pratap Singh from SCIS and was held in the post-lunch session. In the pre-lunch session, there were five talks on various topics of modern mathematics by the following speakers:
Prof. Gaurav Bhatnagar (Ashoka University), Dr. Shiv Prakash Patel (IIT Delhi), Prof. Anuradha Sharma (IIIT Delhi), Ms Deepika Sharma (PhD student, SPS, JNU) and Ms Shashi Chaurasia (MSc student, SPS, JNU).
A popular mathematics lecture on "The Geometry of Groups" was delivered by Prof. Indira Chatterji (University of Nice, France) on February 18, 2019.
This talk was part of an outreach programme of the organization Indian Women and Mathematics and was supported by JNU, NBHM and IMU-CWM.
Poster Webpage: http://www.math.u-psud.fr/~repsurf/ERC/Delhi/JNU.html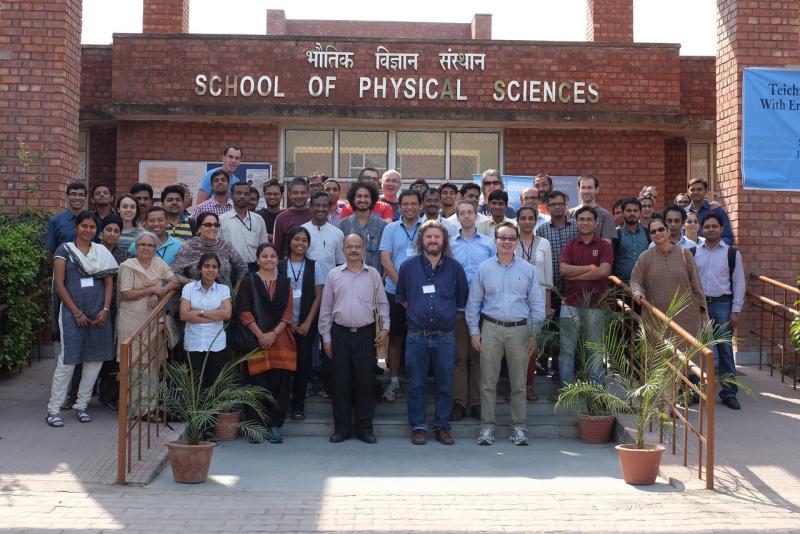 ​
---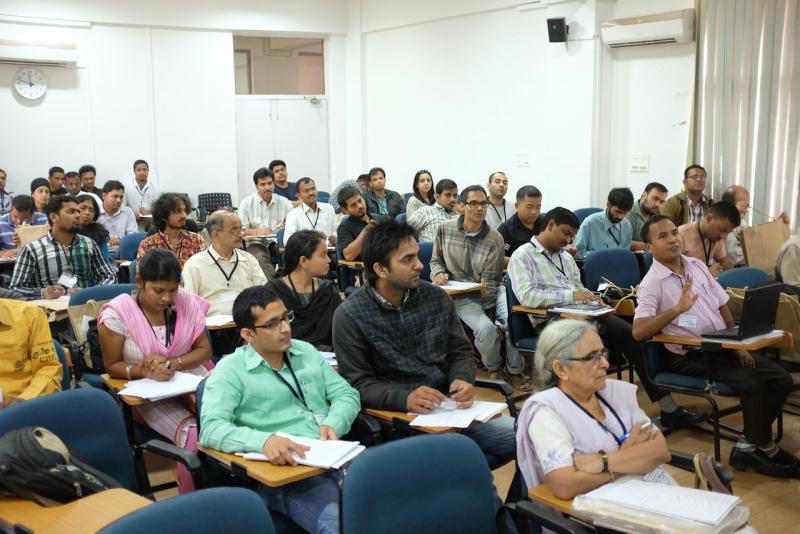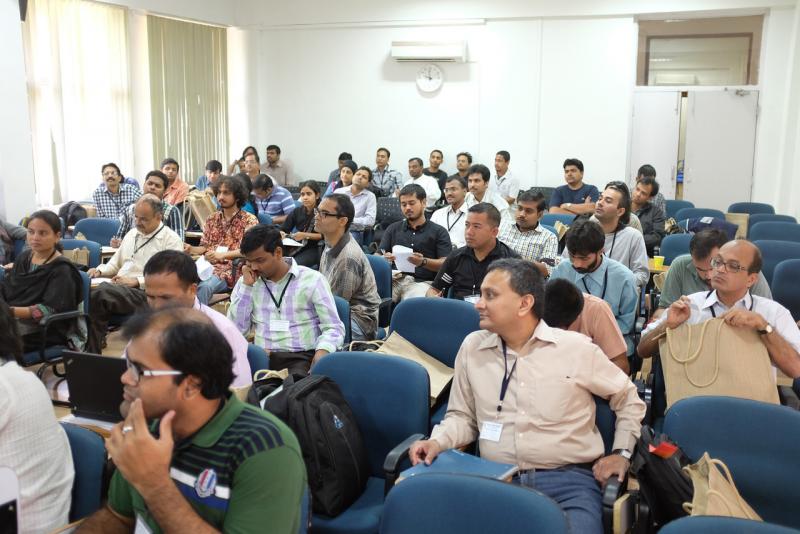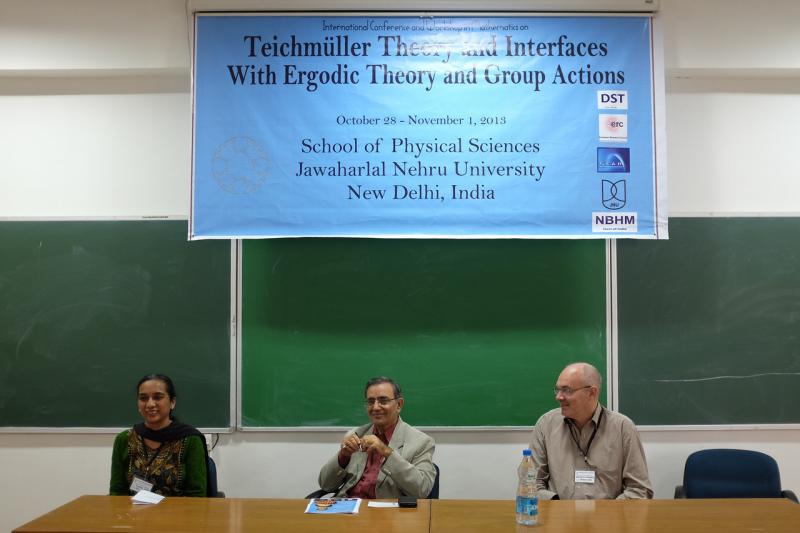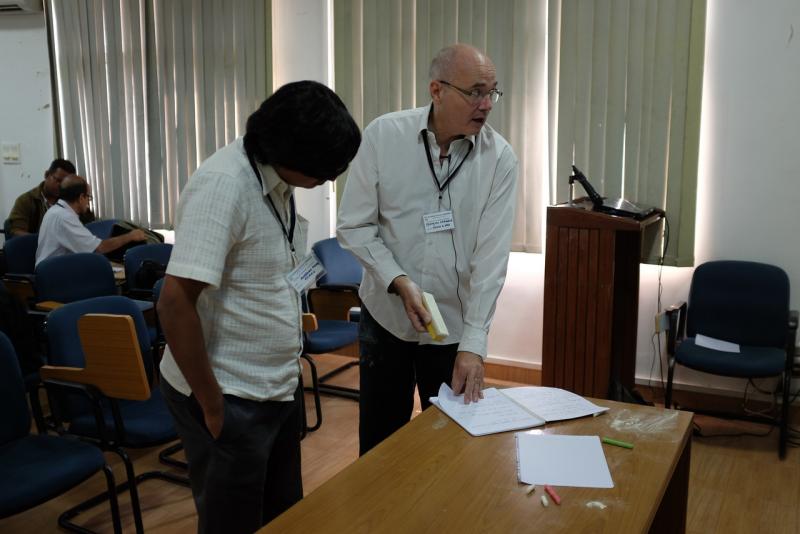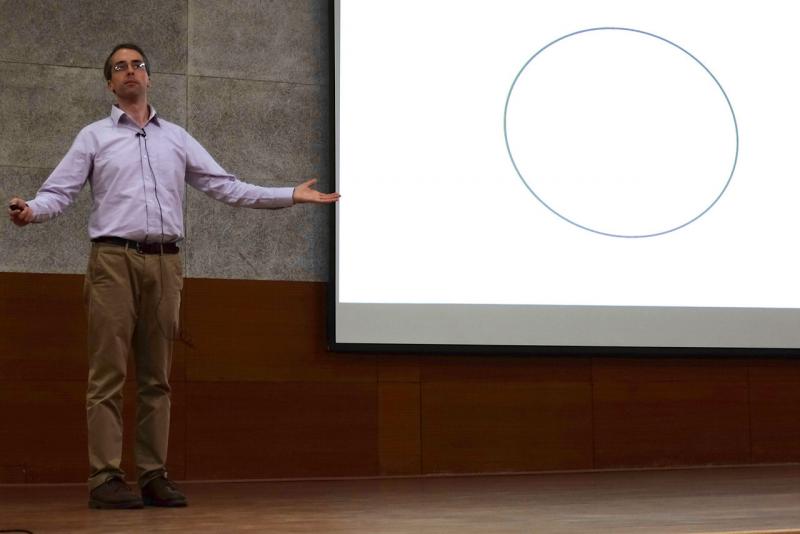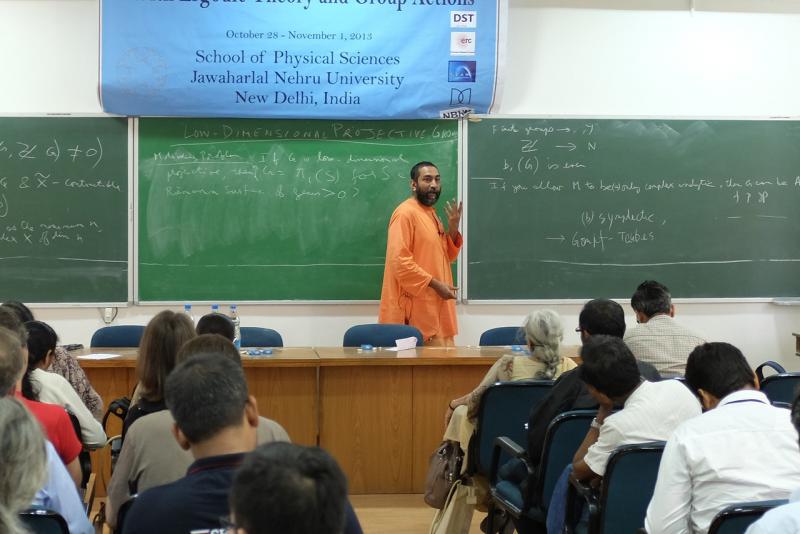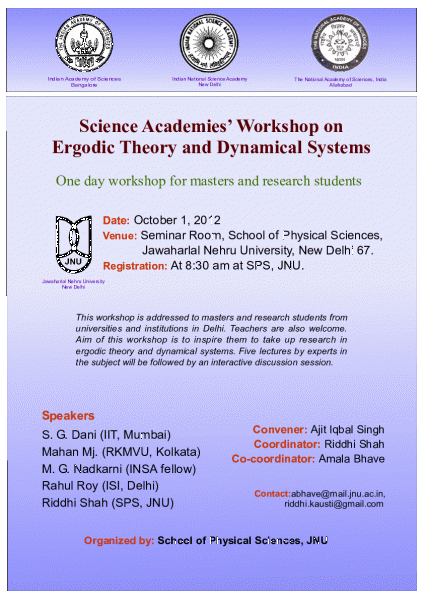 The School of Physical Sciences (SPS), JNU, organized an International Conference on Advances in Mathematics: Focus on Women in Mathematics during 5-7 October, 2009.
It was the first conference in mathematics at JNU as the mathematics program at SPS started recently. The Conference was a significant event in the India Mathematics year 2009 (IMY-2009). The International Congress of Mathematicians (ICM) will be held in India for the first time-in Hyderabad during 19-27 August 2010. This Congress is held once in four years in different parts of the world. The Department of Science & Technology (DST), Government of India has decided to organize IMY-2009 as Pre-ICM 2010 activity.
The purpose of this conference was to create awareness about current research in various fields of mathematics via plenary and invited talks by eminent mathematicians from India and abroad. The conference was attended by more than 120 participants, who were very enthusiastic students and faculty members of various universities and institutes across India. It indeed provided a platform where students and faculty could interact with eminent mathematicians and each other, leading to a celebration of mathematics and encouraging young students to seek a career in mathematics.
The conference was inaugurated by a distinguished mathematician, Professor M.S. Raghunathan (FRS, Padmashri) of TIFR, Mumbai, and there was an evening public lecture on the first day by a well-known mathematicians/computer scientist, Professor Manindra Agrawal of IIT Kanpur. The plenary speakers included Professors R. Parimala (Emory University, Atlanta, USA), Alladi Sitaram (ISI, Bangalore), Mythily Ramaswamy (TIFR, Mumbai), Madhu Raka (Punjab University, Chandigarh), R. Sujatha (TIFR, Mumbai) and R. Balasubramanian (IMSc, Chennai). Apart from highly acclaimed talks by very distinguished speakers, there were presentations by students and post-doctoral fellows in the conference.
About two-thirds of speakers were women-the special focus on Women in Mathematics was central theme running through the program, culminating in a panel discussion on the theme on the last day. The panelists were Drs. Gota Chadha, S.G. Dani, Rohini Godbole, Amber Habib and Jayasree Subramanian.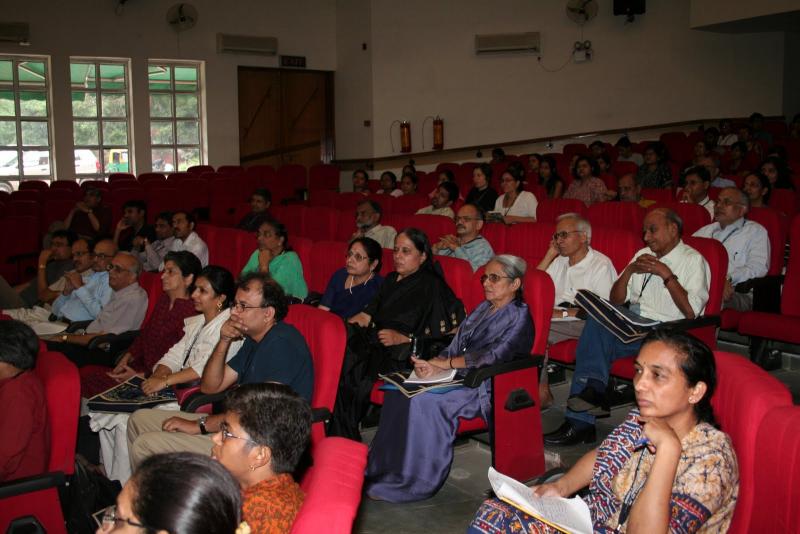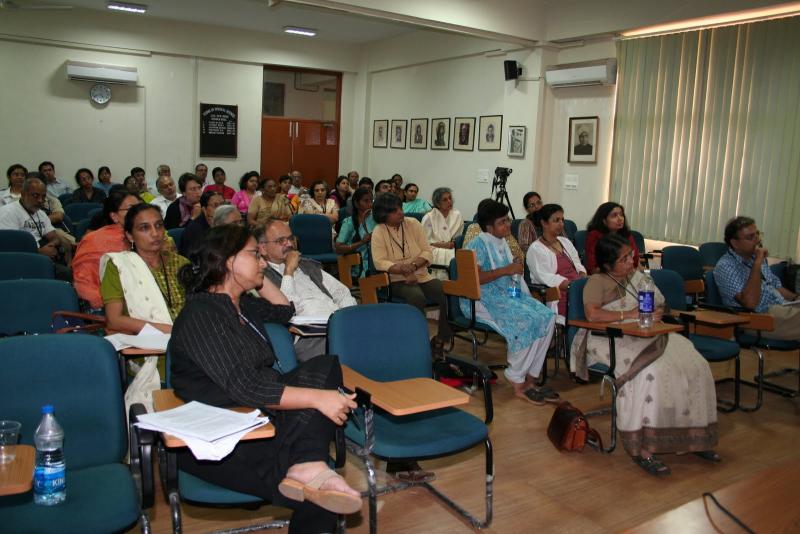 Professor Riddhi Shah of SPS was the convener of the conference, the other members of the organizing committee being Drs.Amala Bhave, JNU, Amber Habib, Mathematical Sciences Foundation, Delhi, Anima Nagar, IIT Delhi, Geetha Venkataraman, St. Stephen's College, University of Delhi, Rahul Roy, ISI Delhi, Sachi Srivastava, University of Delhi and Saroj Bala Malik, Hindu College, University of Delhi.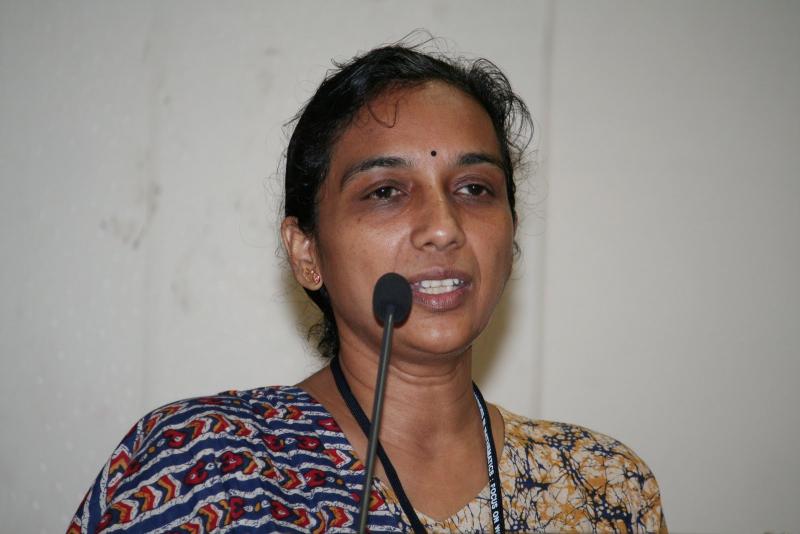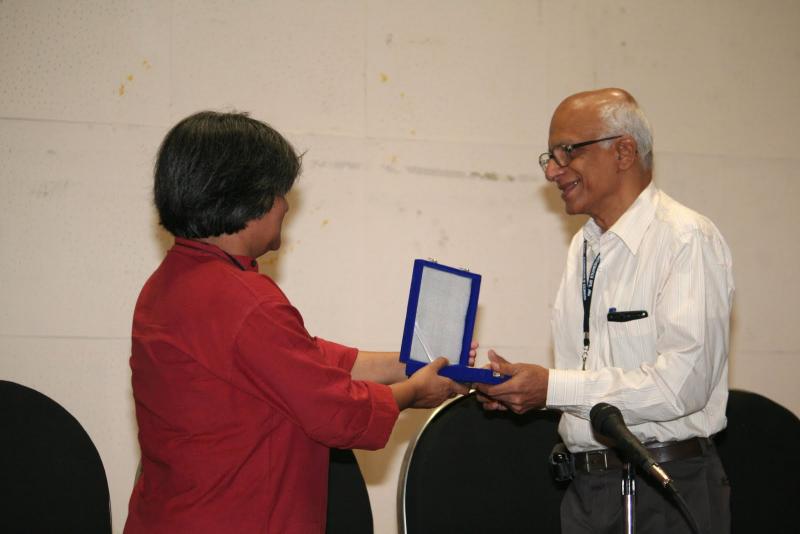 ;