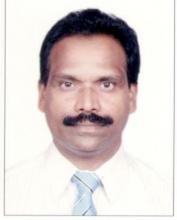 ​
Vision of SES:
School of Environmental Sciences (SES) aims to be among the world's topmost academic institutions through the pursuit of excellence in research and innovation as well as introduce a high-quality platform for the county and beyond by offering world-class education to train future leaders in Environmental Sciences.


Mission of SES:
Our mission is to fulfill our vision by:
• Imparting world-class higher education in environment sciences.
• Carry out high-impact research, generating new knowledge, and disseminating it through publications in high impact journals, monographs and books.
• Applying faculty expertise towards the success of national science and technology initiatives and policy making.
Welcome to school of Environmental Sciences (SES). SES is the place where environmental sciences is taught in depth as it has multi and inter disciplinary research areas with experienced faculty members who are there to create the right atmosphere for the students to flourish in the field, excel in their career as academician, research professional, consultant, entrepreneur etc. in India and across the globe.
SES has emerged as a leading and an exemplary school in field of environmental sciences by accomplishing its objective of high-class education and cutting-edge research which resulted in achieving 250 rank in the QS World University Rankings (2022-23).
We can proudly mention here that the SES, JNU is the first school in India to offer MSc (Environmental Sciences) programme.
In the coming years, SES aims to position itself among the world's topmost academic institutions. We will focus on building our core research strengths in all frontiers of Environmental Sciences, develop world-class teaching programmes, and nurture translational research.
We will continue to empower researchers from diverse disciplines to work together to solve pressing environmental challenges. We will also continue to carry out activities with direct impact on society such as promoting sustainable and responsible environmental practices, understanding climate change, livability and health, and air, land and water quality management and conservation, and renewable energy etc. Its work will remain relevant and essential in addressing the environmental challenges facing India and the world.
As Dean, my role will be to facilitate students to become best scholars and researchers, and provide diverse and inclusive work environmental to colleagues. A collaborative and integrated approach towards teaching, learning and research will be emphasized. I strongly believe that the team SES will put in all the best possible efforts for delivering the best services and make all the desired goals attainable