Ph.D. (Course Structure & Syllabus) - For 2021 onwards batch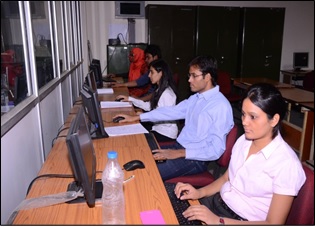 SC&SS, in addition to the common labs, has specialized research labs focusing on advanced research in computer science & related areas.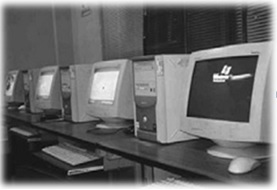 Each faculty member has a separate dedicated research lab where research in areas of their interest is carried out.
Data Warehousing & Mining

Natural Language Processing

Scientific Computing & Optimization

Soft Computing

System Modeling & Simulation

System Software

Communication Networks

Network Security

Artificial Intelligence & Robotics

Computer Graphics & Multimedia

Database Systems

Data Mining & Pattern Recognition

Digital Image Processing

Mobile Ad-Hoc Networks

Wireless & Mobile Communication

Parallel & Distributed Systems

Software Engineering

VLSI Design & Testing

Embedded Systems

Computer Vision
All research labs are equipped with latest hardware & software catering to respective research areas.
Admission, Eligibility & Intake