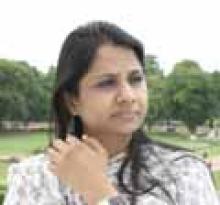 Centre/School/Special Centre:
Centre for International Politics, Organization and Disarmament,
School of International Studies
Email:
jayatis@jnu.ac.in , jayatis@gmail.com
Areas of Interest/Specialization:
International political economy; Global justice; Legitimacy of global governance; Global civil society; Trade, environment and labour interlinkages; and, International environmental politics.
Awards & Honours:
Invited as Visiting Professor by Institut d'Études Politiques de Bordeaux, France to teach a course on 'Indian Political Thought in International Relations', November-December 2011. 

Invited as Visiting Professor by Institut d'Études Politiques de Grenoble, France to lecture on 'Civil Society in the Global South: the Indian Experience'; 'Transnational Civil Society and Globalisation'; and, 'Legitimacy of Global Governance Institutions', May 2010. 

Awarded the Hermes Fellowship for the year 2007-08 by the Fondation Maison des Sciences de l'Homme, Paris, France.  
Best Peer Reviewed Publications (upto 5):
Think Tanks in South Asia: Analysing the Knowledge-Power Interface, London: Overseas Development Institute (ODI), 2011. 

A Critical Look at Economic Governance in India: The Case of National Foreign Trade Policy, Jaipur: CUTS International, 2008 (with the support of Norwegian Embassy in India and Oxfam NOVIB, the Netherlands).

'World Trade Organisation at the Crossroads: The Legitimacy Dimension' in Economic and Political Weekly, vol. xlii, no. 40, 6-12 October 2007, pp. 4075-4079.

'Non-Governmental Organisation as Negotiators at the World Trade Organisation: A Perspective from the South' in International Studies, vol. 39 no. 3, 2002, pp. 245-257.

'Shrimp-Turtle Decision in WTO: Economic and Systemic Implications for Developing Countries' (with Rajeev Ahuja) in Economic and Political Weekly, vol. XXXVII, no. 33, August 17-23, 2002, pp. 3445-55. 
Recent Peer Reviewed Journals/Books (upto 3):
'Global Governance Meets Globalisation: Mapping the Trajectory of a Contested Paradigm' in Navnita Chadha Behera, ed., India Engages the World, New Delhi: Oxford University Press (as a part of ICSSR's Sixth Round of Research Surveys and Explorations in Political Science), 2013, pp. 92-152.

'Globalisation, 'Social Movements and Political Parties' in Ajay K Mehra, ed., Party Systems in India: Emerging Trajectories, Atlanta: Lancer, 2013, pp. 464-490. 

"'Norm' of Sustainable Development: Predicament and the Problematique" in India Quarterly, vol. 67, no. 2, 2011, pp. 93-110.