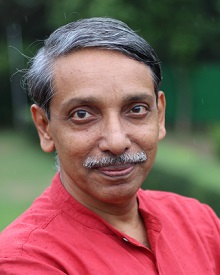 Kumar, M. Jagadesh
27th January 2016 - 07th February 2022
Prof. M. Jagadesh Kumar is presently the Chairman of University Grants Commission and Professor of Electrical Engineering at IIT Delhi. He still teaches at IIT Delhi. He held the NXP (Philips) Chair Professor established at IIT Delhi by Philips Semiconductors, Netherlands. He received the 2013 Award for Excellence in Teaching (in large class category) from IIT Delhi. He is a Fellow of Indian National Academy of Engineering, The National Academy of Sciences, India, and The Institution of Electronics and Telecommunication Engineers, India. He has been awarded the 29th IETE Ram Lal Wadhwa Gold Medal for distinguished contribution in the field of Semiconductor device design and modeling. He also received the first ever ISA-VSI TechnoMentor Award given by the India Electronics & Semiconductor Association to recognize a distinguished Indian academician and researcher for playing a significant role as a mentor and researcher. He is a recipient of 2008 IBM Faculty award in recognition of professional achievements. He is the Chairman of the Governing Body of National Council of Science Museums, Ministry of Culture, Government of India. He is also the President, General Council, National Assessment and Accreditation Council, (NAAC). He was the Twelfth Vice Chancellor of the University.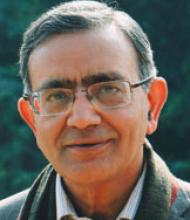 Sopory, S. K.
8th January 2011 - 27th January 2016
An eminent scientist and educationist, Prof. Sudhir Kumar Sopory began his academic career in the year 1973 as member of the faculty of the School of Life Sciences, Jawaharlal Nehru University. Prof. Sopory has been awarded various National and International Awards for his pioneering contributions to Scientific Research and Teaching. Notable among them are: the prestigious Bhatnagar Award of CSIR, Chakravorty Award, Birbal Sahni Medal of the Botanical Society, Birbal Sahni Birth Centenary Award of Indian Science Congress,Godnev Award Lecture of Belarus Academy of Sciences, and Padma Shri, Government of India. He is an elected Fellow of the Indian National Science Academy (New Delhi), Indian Academy of Sciences (Bangalore), National Academy of Sciences (Allahabad), National Academy of Agricultural Sciences(New Delhi) and The World Academy of Sciences (Trieste, Italy). He has also received the Corresponding Membership Award of American Society for Plant Biology, 2010, the first Indian to do so. He was the Eleventh Vice Chancellor of the University.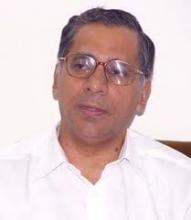 Bhattacharya, B. B.
29th June 2005 - 27th January 2011
An eminent economist and educationist, Prof. Barid Baran Bhattacharya was a leading expert on economic modeling and forecasting. He held many distinguished positions such as the Director of Institute of Economic Growth, Delhi. He served as Chairman/Member of many important Government of India commissions and committees and in educational institutions. He was a member of the Supervisory Board of Foundation for Innovation Politics in Paris. He received many awards and honors such as Government of France's Order de Palms Academiques, Bank of Baroda's Sun Lifetime Achievement Award, Kalidasa Samman, Socrates Award by European Business Council, and Mother Teresa Lifetime Achievement Award etc. He was the Tenth Vice Chancellor of the University.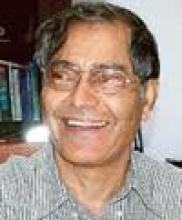 Chadha, G. K.
1 May 2002 - 6 June 2005
An eminent academician and an economist, Prof. Gopal Krishan Chadha was a member of the Prime Minister's Economic Advisory Council. He was also on the Consultants' panel with the Indian Council of Social Science Research, New Delhi, Indian Planning Commission, and the International Labour Organisation, New Delhi Regional Office, besides being a life member of all academic associations in Economics. He went on to be the first President of the South Asian University. He was the Ninth Vice-Chancellor of this University.
Datta, Asis
29 June 1996 - 30 April 2002
An eminent Molecular Biologist and Educationist, Prof Asis Datta received the "Padma Shree" award in 1999 and the "Padma Bhushan" award in 2008. He is a recipient of the Shanti Swarup Bhatnagar Prize and the "Priyadarshini Award". Prof Datta is an elected Fellow of all three major Indian Science Academies as well as the "Third World Academy of Sciences". A winner of numerous other awards and honours, Prof Datta served the Government in various capacities. He was the founder Director of the National Institute of Plant Genome Research. He was the eighth Vice Chancellor of JNU.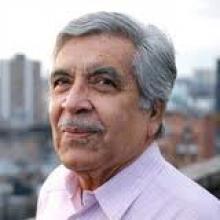 Alagh, Yoginder K.
14 Dec 1992 -28 June 1996
An eminent economist, educationist and Government Policy Advisor, Prof Yoginder K Alagh went on to serve as a Member of the Rajya Sabha and was appointed Minister of State (Independent Charge) for Planning and Programme Implementation, Science and Technology and Power. He was the Seventh Vice-Chancellor of this University . He headed various institutions and Commissions and acted as expert with a number of UN organisations. He was also the Member of Planning Commission, Govt. of India. He is Chancellor of the Central University of Gujarat. He was the seventh Vice Chancellor of JNU.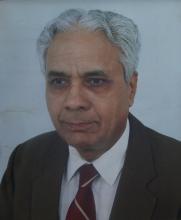 Agwani, M.S.
7 Oct 1987 - 6 Oct 1992
An academician and expert on West Asia, Prof Mohammed Shafi Agwani had a long association with this University and played an active role in establishing the Center of West Asian Studies in the School of International Studies. He strived to create an environment in which the faculty and students could give their best. He was a member of the National Commission for Minorities after his Vice Chancellorship. He was the sixth Vice Chancellor of JNU.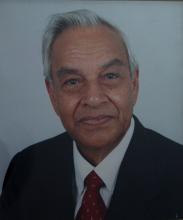 Srivastava, P.N.
5 March 1983 - 30 Apr 1987
An eminent Scientist (Life Sciences) and one of the key architects of the National Policy of education (1986) as well as main proponent of the concept of autonomous colleges, Prof P. N. Srivastava, was the fifth Vice-chancellor of the University. During his tenure, the University witnessed the change in admission policies and started the centralised entrance examinations. Later, he became the Member of Planning Commission, Govt. of India. He also served as the President of the Indian Science Congress Association.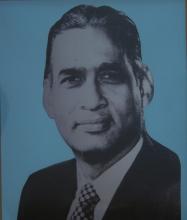 Nayudamma, Yelavarthy
12 June 1981- 27 Oct 1982
A distinguished Scientist, Prof Yelavarhty Nayudamma headed Central Leather research Inst,Madras and was the Director General, CSIR, New Delhi before taking up the responsibility of Vice-Chancellorship of this University in 1981. He was awarded many national and international awards and honours, including Padma Shri in 1971. He was the fourth Vice Chancellor of JNU.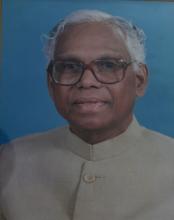 Narayanan, Kocheril Raman
3 Jan 1979 - 14 Oct 1980
Prof Kocheril Raman Narayanan became the President of the Republic of India. He was a career diplomat who served the country as ambassador to various countries like Thailand, Turkey and China, having started his career as an academician and later as a journalist (briefly). He was appointed Ambassador to the USA after he left JNU. He was elected to the Lok Sabha for three terms and served as a Union Minister from 1985-89. He was elected Vice President of India in 1992 and reached the highest seat of the Republic in 1997. He was the third Vice Chancellor of JNU.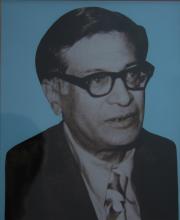 Nagchaudhuri, Basanti Dulal
1 July 1974 - 1 Jan 1979
An eminent academician and physicist (Nuclear Physics), Prof Basanti Dulal Nagchaudhury served this country as Member of the Planning Commission and also as Scientific Advisor to the Ministry of Defense, the Director General of Defense Research and Development, Govt. of India.Prof Nagchaudhuri was elected Fellow of the Indian National Science Academy in 1964, and awarded the Padma Vibhushan in 1975. He was the second Vice Chancellor of JNU.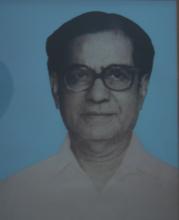 Parthasarathi, G.
28 April 1969-27 April 1974
A journalist, a renowned cricketer, and a diplomat of repute who played key advisory roles over three decades, spanning the eras from Nehru to Rajiv Gandhi, Gopalaswami Parthasarathy became the first Vice-Chancellor of this University in 1969 and left an indelible mark as an educationist by helping this University flourish as a premier institution of inter-disciplinary studies and research. He founded the Indian Institute of Mass Communication and also served as the Chairman of the ICSSR.