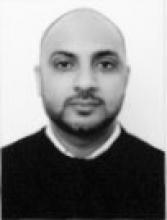 Centre/School/Special Centre:
Centre for the Study of Regional Development,
School of Social Sciences
Email:
athorat@mail.jnu.ac.in , amitthorat@gmail.com
Areas of Interest/Specialization:
Poverty, Inequality, Social exclusion and discrimination
Experience:
Nine years of work experience
International Collaboration/Consultancy:
1. Occupational Pattern and Disparities by Social Groups in India - ILO
Worked on an ILO report on Occupational patterns and disparities in India, generating results on the distribution of populations belonging to various social groups across ninety nine occupational categories based on the National Sample Survey Organizations (NSSO) National Occupational Classification (NOC), 2011 

2. Regional Pattern of Health indicators across social groups – UNICEF & IIDS
Health indicators related to mother and child across social groups analysed at the state level and using NFHS-2 and NFHS-3 data for the purpose of Study of the Dynamics and Processes of Exclusion and Discrimination in Maternal and Child Health Services among Dalits and Minorities.

3. Poorest Area Civil Society: Identification of Poorest and backward Districts – DFID/PACS-II Identified, ranked and selected districts in seven PACS states for intervention by DFID. Districts were chosen on the basis of the size of ST, SC and Muslims population and development indicators. This analysis was used for the country level planning of PACS II intervention program.

4. Transition to Adulthood in India - Indian Human Development Survey. National Council of Applied Economic Research, Delhi, 2012 (Currently Involved)

5. Malnutrition In India - National Council of Applied Economic Research, Delhi, 2012and IDS Sussex, U.K. (Currently Involved) 
Best Peer Reviewed Publications (upto 5):
1. (With Devesh Roy) (2008) "Success in High Value Horticultural Export Markets for the Small Farmers: The Case of Mahagrapes in India". World Development journal, Published by Elsevier Ltd. Volume 36, Issue 10, October 2008, Pages 1874–1890, Special Section (pp. 2045-2102). The Volatility of Overseas Aid
2. (With S. Birthal, P. K. Joshi, Devesh Ro) (2012) "Diversification in Indian agriculture towards high value crops: The role of smallholders". Canadian Journal of Agricultural Economics Volume 61, Issue 1, pages 61–91, March 2013.
3. (With Clare Narrod and Devesh Roy) (2009) "The role of public-private partnerships and collective action in ensuring smallholder participation in high value fruit and vegetable supply chains," in Food Policy, Volume 34, Issue 1, February 2009, Pages 8–15.
4. (2010) "Ethnicity, Caste and Religion: Implications for Poverty Outcomes". Economic and Political Weekly, Special Article, December 18-24, 2010, Vol- XLV No 51. (non refereed)
5. (With Sonalde Desai)(2012) "Social Inequalities in Education". In "India Infrastructure Report, 2012," published by IDFC ltd. (
http://www.idfc.com
). 
Recent Peer Reviewed Journals/Books (upto 3):
Undernutrition and Public Policy in India: Investing in the Future, (2015) Desai, S.; Haddad, L.; Chopra, D.; Thorat, A. Rutledge India.