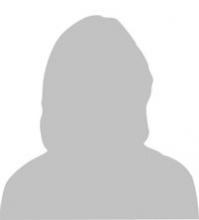 Centre/School/Special Centre:
Centre for International Trade and Development,
School of International Studies
Email:
bhagowalia@mail.jnu.ac.in
Areas of Interest/Specialization:
Development Economics, Poverty, Nutrition, Gender, Environment and Health 
Experience:
Associate Professor, CITD, JNU ( since 2013)
Associate Professor, Ambedkar University, Delhi (2012- 2013)
Associate Professor and Head, Department of Policy Studies, TERI University, Delhi (2009- 2012)
Visiting Assistant Professor, Ball State University, USA (2008-09)
Lecturer in Economics, Lady Shriram College, Delhi (1999-2004)
Lecturer in Economics, Jesus & Mary College, Delhi (1998-1999) 
Awards & Honours:
Ludwig Kruhe Fellowship for Doctoral Research, Purdue University
Outstanding Academic Performance, Gamma Sigma Delta, Honor Society for Agriculture, Purdue University
NFP Fellowship by the Netherlands Organization for International Cooperation in Higher Education (NUFFIC) for studies in The Netherlands
Best Peer Reviewed Publications (upto 5):
* Block, S.A., W. A. Masters, and P. Bhagowalia. 2012. Does Child Undernutrition Persist Despite Poverty Reduction in Developing Countries? Quantile Regression Results, Journal of Development Studies, Volume 48, Number 12, 1 December 2012 , pp. 1699-1715(17) DOI:10.1080/00220388.2012.700399
* Chen, S. E., P. Bhagowalia and G. E. Shively. 2011. Input Choices in Agriculture: Is there a Gender Bias? World Development, Volume 39, No. 4, April
* Bhagowalia, P., S. E. Chen and W. A. Masters. 2011. Effects and Determinants of Mild Underweight Among Preschool Children Across Countries and Over Time, Economics & Human Biology, Volume 9, Issue 1, January, Pages 66-77, DOI: 10.1016/j.ehb.2010.05.002.