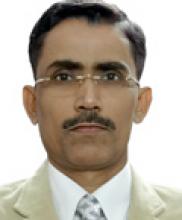 Centre/School/Special Centre:
Centre for the Study of Regional Development,
School of Social Sciences
Email:
madanmohan@mail.jnu.ac.in , drmdnmohan@gmail.com
Qualifications:
Ph.D., M.Phil., M.A. in Geography (JNU, New Delhi)
B.A. (Hons.) Geography (University of Delhi, Delhi)
PGD-Geoinformatics (University of Twenty, ITC, Netherlands)
Areas of Interest/Specialization:
Geographic Information Science – Geoinformatics: Adv.GIS, GPS, DIP, Remote Sensing, Photogrammetry & Computer Cartography applications for sustainable regional development;
Geography of Urban Settlements – Urban Land Transformation: Urban Sprawl, Global Positioning of Cities: Smart Cities;
Environment & Development – Ecology & Development, Regional Climate Changes;
Regional Development & Planning – Study of Meso Regions: European Union; Land Evaluation and Governance.
Awards & Honours:
International Grants Awards –UN: FAO; ISPRS, ILC, FIG
National Grants Awards – DST, CSIR, INSA, ICSSR, UGC
UGC (NET) Fellowships Award – JRF & SRF Fellowships
International Collaboration/Consultancy:
United Nations Academic Member (UN: FAO-FIG):
Food and Agricultural Organization (FAO) &
Fédération Internationale des Géomètres (FIG)
            (International Federation of Surveyors)
Best Peer Reviewed Publications (upto 5):
Mohan, Madan (2017) "Geospatial Land Governance and Management through Digitalisation: A Study in Perspective to Real World's Land Developments in India", FIG Working Week Proceedings 2017, Helsinki, FINLAND, pp. 01 – 25. ISBN 978-87-92853-61-5, ISSN 2307-4086
Mohan, Madan (2016) "Geoinformatics: A Blend of Geospatial Technologies for Regional Development", International Journal of Advanced Science and Research, Volume 1, Issue 5, pp. 66 – 78. ISSN No. 2455-4227
Mohan, Madan (2016) "Geospatial Information from Satellite Imagery for GeoVisualisation of Smart Cities in India", The International Archives of the Photogrammetry, Remote Sensing and Spatial Information Sciences, XXIII ISPRS Congress Proceedings, Prague, CZECH REPUBLIC, Volume XLI-B8, pp. 979-985. eISSN No. 2194-9034
Mohan, Madan (2014) "3-D Digital Modelling using Multi-Spectral Remote Sensing Imagery: A Study of Million+ City, Faridabad, Sub-Region of Central NCR, Haryana State, India", XXV FIG International Congress, FIG 2014 Proceedings, Kuala Lumpur, MALAYSIA, pp. 1-19. ISBN 978-87-92853-21-9 & ISSN 2308-3441
Mohan, Madan (2013) "GeoVisualisation and Spatio-Temporal Modelling from Satellite Imagery: A Study of Million+ City, Ghaziabad, NCR Region, India", in 26 International Cartographic Conference, ICC 2013 Proceedings, Dresden, GERMANY, pp. 1-19. ISBN 978-1-907075-06-3
Recent Peer Reviewed Journals/Books (upto 3):
Mohan, Madan (2014) Basic Notes on GEOINFORMATICS: Principles and Concepts, R K Books, New Delhi, INDIA, pp. i-xlix, 1-393. ISBN No 978-93-82847-44-1
Mohan, Madan (2013) Geography of Urban Settlements: A Study of NOIDA City, India, R K Books, New Delhi, INDIA, pp. i-xxiv, 1-237. ISBN No 978-93-82847-43-4
Mohan, Madan (2014) People's Land Governance in Emerging and Developing Country, India, R K Books, New Delhi, INDIA, pp. i-xx, 1-204. ISBN No 978-93-82847-42-7