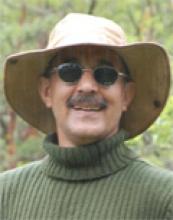 Centre/School/Special Centre:
Centre for the Study of Regional Development,
School of Social Sciences
Email:
milap@mail.jnu.ac.in milapsharmain@yahoo.co.in
Areas of Interest/Specialization:
Glacial Geomorphology, Temporal Glacial Fluctuations, Palaeoclimatic Reconstruction, Glacial Chronology, Mass Movements and Earthquakes in the Himalayas. 
Experience:
Undergraduate Teaching: 11 Years in Colleges in HP 
PG Teaching/supervision: 12 Years. 
International Collaboration/Consultancy:
1. InterGIS and UniGIS with University of Salzburg, Austria.
2. Glaciation in Nanda Devi with University of Cincinnati, USA.
Best Peer Reviewed Publications (upto 5):
1. Landscape Modification and Geomorphological Consequences of the October 1991 Earthquake and the July-August 1992 Monsoon in the Garhwal Himalaya. Lewis A. Owen, Milap C. Sharma and Richard Bigwood; Zeitschrift für Geomorphologie, 103, pp 359-372 (1995).
2. "Quaternary Glacial History of NW Garhwal, Central Himalayas". Milap C. Sharma and Lewis A. Owen; Quaternary Science Reviews, 15, pp 335-365 (1996).
3. Rates and Magnitude of Paraglacial Fan formation in the Garhwal Himalaya: Implication for Landscape Evolution. Lewis A. Owen and Milap C. Sharma; Geomorphology, 26/1-3, pp 171-184 (1998).
4. Cosmogenic Radio Nuclide Dating of Glacial Landforms in the Lahul Himalaya, Northern India: Defining Timing of Late Qauternary Glaciation. Lewis A. Owen, L. Gultieri, R.C. Finkel, M.W. Caffee, D.I.Benn and Milap C. Sharma; Journal of Quaternary Science, 16, pp 555-563 (2001).
5. Terrestrial Cosmogenic Nuclide Surface Exposure Dating of the Glacial Successions in the Himalayan Orogen: Ladakh Range, Northern India. Lewis A Owen, MW Caffee MW, KR Bovard KR, RC Finkel and Milap C. Sharma; Geological Survey of America Bulletin, 118, pp 383-392 (2006). 
Recent Peer Reviewed Journals/Books (upto 3):
1. Spatial and temporal variability of sediment and dissolved loads from two Alpine watersheds of the Himalayas. Co-authors: Omvir Singh, A Sarangi and P Singh; Catena, 76, pp 27-35 (2008).
2. Assessment of Coastal Geomorphic Processes in Erasama Block, Jagatsinghpur District, Orissa. Manoranjan Mishra and Milap C. Sharma; Journal of Geomatics, 3/2, pp 63-69 (2009).
3. Anthropogenic Impact on the Sediment flux in two Alpine Watersheds of the Lesser Himalayas. Co-authors: Omvir Singh, P Singh, A Sarangi, Milap C. Sharma and S Kumar: Current Science, 99/5, pp 608-618 (2010).