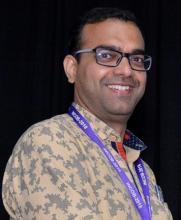 Centre/School/Special Centre
School of Computational and Integrative Sciences
Email
mjain@jnu.ac.in , mjainanid@gmail.com
Qualifications
Ph.D. (Plant Molecular Biology), University of Delhi (2006)
M.Sc. (Biotechnology), Kurukshetra University (2001)
Areas of Interest/Specialization
Plant Biology – Functional and Translational Genomics
Chromatin Biology and Epigenomics
Next Generation Genomics, Genome Analysis
Gene/Genome Regulation, Regulatory Network Analysis
Abiotic Stress, Seed Development
Experience
Professor, SC&IS, Jawaharlal Nehru University (2018-Present)
Associate Professor, SC&IS, Jawaharlal Nehru University (2015-2018)
Staff Scientist, National Institute of Plant Genome Research, New Delhi (2008-2015)
Visiting Scientist, University of Georgia, Georgia (2011-2012)
Assistant Professor, GGS Indraprastha University, New Delhi (2007-2008)
Research Scientist, Centre for Plant Molecular Biology, New Delhi (2006-2007)
Awards & Honours
Fellow, National Academy of Agricultural Sciences, New Delhi (2016); Fellow, National Academy of Sciences India, Allahabad (2015); Associate Fellow, National Academy of Agricultural Sciences, New Delhi (2011-2015); Associate Fellow, Indian Academy of Sciences, Bangalore (2007-2012)
Editor/Associate/Academic/Review Editor - `Scientific Reports` NPG (2015 onwards); `PLoS ONE` (2014 onwards); `Frontiers in Plant Science` (2014 onwards); `Molecular Breeding` (2013 onwards); `BMC Research Notes` (2010 onwards)

Tata Innovation Fellowship 2018-19 from DBT; National Bioscience Award 2016 from DBT; Rajib Goyal Prize in Life Sciences 2014-2015 from Kurukshetra University, Annual Eminence Award from Rawal Institutions, 2014; NASI-Scopus Young Scientist Award, 2012; Young Scientist Award from the National Academy of Agricultural Sciences, 2011-2012; Prof. B.K. Bachhawat Memorial Young Scientist Lecture Award from NASI, 2012; Haryana Yuva Vigyan Ratna Award from the Haryana State Council for Science & Technology, 2010-11; Anil Kumar Bose Memorial Award from the Indian National Science Academy, 2011; Young Scientist Platinum Jubilee Award from the National Academy of Sciences India (NASI), 2009; Young Scientist Award from the Indian Science Congress Association, 2007-08; Indian National Science Academy (INSA) medal for Young Scientist, 2007; Professor LSS Kumar Memorial Award, 2007; Innovative Young Biotechnologists Award (IYBA), 2006; University Medal Kurukshetra University, 2001

DBT-CREST Fellowship Award for 2010-2011 from the Department of Biotechnology; BOYCAST Fellowship for 2010-2011 from the Department of Science & Technology (not availed); Biography listed in the Marquis Who`s Who in the World 2010 and 2012 editions; Certificate of Recognition as Genomics Pioneer (2008) from Ocimum Biosolutions in association with OBBeC; Visiting Scientist at The Institute for Genomic Research, Rockville, MD for the Rice Genome Annotation workshop (2007); Junior and Senior Research Fellowships from CSIR (February 2002-September 2006)
International Collaboration/Consultancy
Best Peer Reviewed Publications (upto 5)
View Complete List
Singh U, Khemka N, Rajkumar MS, Garg R, Jain M. (2017) PLncPRO for prediction of long non-coding RNAs (lncRNAs) in plants and its application for discovery of abiotic stress-responsive lncRNAs in rice and chickpea. Nucleic Acids Research DOI: 10.1093/nar/gkx866.
Garg R, Singh VK, Rajkumar MS, Kumar V, Jain M. (2017) Global transcriptome and co-expression network analyses reveal cultivar-specific molecular signatures associated with seed development and seed size/weight determination in chickpea. The Plant Journal 91, 1088-1107. doi: 10.1111/tpj.13621.
Jain M*, Moharana KC, Shankar R, Kumari R, Garg R* (2014) Genome-wide discovery of DNA polymorphisms in rice cultivars with contrasting drought and salinity stress response and their functional relevance. Plant Biotechnology Journal 12, 253-264.
Jain M, Misra G, Patel RK, Priya P, Jhanwar S, Khan AW, Shah N, Singh VK, Garg R, Jeena G, Sharma P, Kant C, Yadav M, Yadav G, Bhatia S, Tyagi AK, Chattopadhyay D. (2013) Draft genome sequence of the pulse crop chickpea (Cicer arietinum L.). The Plant Journal 74, 715-729.
Garg R, Patel RK, Jhanwar S, Priya P, Bhattacharjee A, Yadav G, Bhatia S, Chattopadhyay D, Tyagi AK, Jain M (2011) Gene discovery and tissue-specific transcriptome analysis in chickpea with massively parallel pyrosequencing and web resource development. Plant Physiology 156, 1661-1678.
Recent Peer Reviewed Journals/Books (upto 3)
Kumar V, Jain M (2015) The CRISPR-Cas system for plant genome editing: advances and opportunities. J. Exp. Bot. 66: 47-57.
Garg R, Jain M. (2013) Transcriptome analyses in legumes: A resource for functional genomics. The Plant Genome 6, doi: 10.3835/plantgenome2013.04.0011.
E-book on "Abiotic Stress: Molecular Genetics and Genomics", Frontiers in Plant Science (December 2014) Eds. Jain M, Garg R, Varshney RK. Frontiers Media SA pp 1-101. (ISBN 978-2-88919-359-2) http://journal.frontiersin.org/researchtopic/1863/abiotic-stress-molecular-genetics-and-geno mics
Patents (if any)
Nucleic acid sequences encoding glutathione S-transferases associated with abiotic stress responses in plants (2009). [Indian patent application (2302/DEL/2009) filed on November 9, 2009]. Inventor: Jain M
Nucleic acid sequences involved in floral transition in rice and uses thereof (2007). [Indian patent application (158/DEL/2007) filed on January 25, 2007]. Inventors: Khurana JP, Tyagi AK, Nijhawan A, Sharma P, Jain M
Topoisomerase 6 genes from rice for conferring stress tolerance in plants (2006). [Indian patent application (1844/DEL/2006) filed on August 17, 2006]. Inventors: Khurana JP, Tyagi AK, Jain M