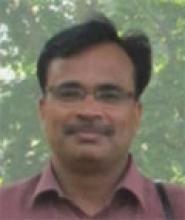 Centre/School/Special Centre:
Centre for Political Studies,
School of Social Sciences
Email:
narenderkumar@mail.jnu.ac.in kumarr.narender@gmail.com
Areas of Interest/Specialization:
Public Policy, Political Institutions and Political Process 
Awards & Honours:
Indo-French Social Scientist Fellowship 2011
International Collaboration/Consultancy:
Indo-European Network Program 
Best Peer Reviewed Publications (upto 5):
Representation, Hegemony and Governance: Alternative Contestations, Journal of History and Society of South Asia, Sage 2011
Formulation of Inclusive Policies in Parliament, Economic and Political Weekly. 2008
B.R. Ambedkar: Perspectives on Social Exclusion and Inclusive Policy, Oxford University Press 2007
Dalit Leadership in Panchayats: A Comparative Study of Four States, Jaipur: Rawat Publications. 2006
Dalit Policies, Politics and Parliament, New Delhi: Shipra Publishers. 2004.