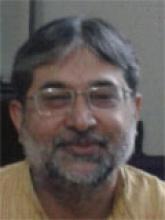 Centre/School/Special Centre:
Centre for Economic Studies and Planning,
School of Social Sciences
Email:
praveen@mail.jnu.ac.in praveenjha2005@gmail.com
Areas of Interest/Specialization:
Labour Economics, Agricultural economics, Development economics, Public Finance, Economics of education, History of Economic Thought 
Experience:
In India.
* Centre for Economic Studies and Planning, JNU, Dec 1995-Present.
* LBS National Academy of Administration, Mussoorie, Aug 1994-Dec 1995.
* St. Stephens College, October 1987-1994.

Outside India.
* University of Bremen, Germany, for varying durations, 1999 to 2007.
* Visiting fellow, Tianjin University of Finance and Economics, Tianjin, China, May-June, 2008.
* Visiting Senior Research Economist, ILO, Geneva, May-July, 2009 
Awards & Honours:
Invited to be on several important committees some of which include the following.
* The Global Advisory Committee of UNDP as a member of the Governance Assessment Programmes.

* Committee of the State Planning Board on Creation of Employment Opportunities, Government of Tripura, 2010-11.

* Committee on State Agrarian Relations and the Unfinished Task in Land Reforms, Ministry of Rural Development, Government of India, 2008-09.

* Task force on Labour Laws, National Commission for the Enterprises in the Unorganised Sector, Government of India, 2007-09.

* Expert for Advisory Committee of Buddhist Study Centre of UGC. 
International Collaboration/Consultancy:
Have been part of a few significant International research initiatives. Some of these include:
Project on Rural Development involving eight countries supported by South Africa-Netherlands Programme on Alternatives for Development; International project on Bonded Labour; Member of the Core Committee on South-South Network on Agrarian Questions (the network is an initiate of academic from Africa, Asia and Latin America). Have worked as a consultant for UNDP, ILO, UNICEF etc.
Best Peer Reviewed Publications (upto 5):
1. Transnational Labor Migration, 1970s to Present in Ness, Immanuel (ed.) the Encyclopedia of Global Human Migration, Willey Blackwell, 2013

2. (With Sam Moyo and Paris Yeros) "Imperialism and Primitive Accumulation: Notes on the New Scramble for Africa" Agrarian South: Journal of Political Economy, Vol.1. No.2, 2012

3. "Labour Regulation and Economic Performance: What Do We Know," Indian Journal of Labour Economics, 53 (1), 2010.

4. "Guaranteeing Elementary Education: A Note on Policy and Provisioning in Contemporary India",Journal of South Asian Development, Volume 2, No 1, 2007.

5. "Continuity and Change: Some Observations on the Landscape of Agricultural Labourers in North Bihar, India", Journal of Agrarian Change, 4 (4), 2004. 
Recent Peer Reviewed Journals/Books (upto 3):
1. Public Provisioning for Elementary Education in India, (with others), Sage Publications, 2008

2. Agricultural Labour in India, Vikas Publishing House, New Delhi, 1997.

3. "Labour Conditions in Rural India: Reflections on Continuity and Change" in Carlos Oya and Nicola Pontara (eds.), Rural Wage Employment in Developing Countries: Theory, Evidence and Policy, Routledge, 2013.