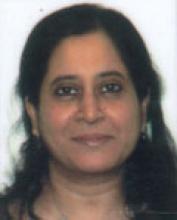 Centre/School/Special Centre
Centre for Historical Studies,
School of Social Sciences
Email
sangeetadasgupta@mail.jnu.ac.in, sangeetadasgupta@hotmail.com
Areas of Interest/Specialization
Adivasi Studies; Environmental History; Colonial Ethnography; Missionary Studies; Visual Representations
Experience
22+ years; teaching in JNU since 2008
Awards & Honours
UK Visiting Fellowship, Nehru Trust for the Indian Collection at the Victoria and Albert Museum, 2020-2021
Asa Briggs Fellow, University of Sussex, 2017
Visiting Fellow at the Fondation Maison des Sciences de l'Homme, 2016
Research Award, University Grants Commission, 2012-2014
Invited to the Program in Agrarian Studies and the Program in South Asian Studies, Yale University, 2013
Research Grant, Charles Wallace India Trust, 2011
International Visiting Fellow, Grinnell College, 2010
Agatha Harrison Memorial Fellow, St. Antony's College, Oxford, 2005-2007
UK Visiting Fellowship and Small Study and Research Grant, Nehru Trust for the Indian Collection at the Victoria and Albert Museum, 2003-2004
Scholarship from the Deutscher Akademisher Austauschdienst (DAAD), 1994-1995
Junior and Senior Research Fellow, University Grants Commission, 1992-1997
Kuruville Zachariah Prize, Presidency College, 1987
International Collaboration/Consultancy
Senior Research Associate, Centre for World Environmental History, University of Sussex
Project Lead for 'Planning Grant' from the Modern Endangered Archives Programme, UCLA Library and Arcadia for the project titled 'Political Pamphlets, Photographs and Local Journals: Narrating ideas of Indigeneity in Jharkhand, India' (https://meap.library.ucla.edu/indigeneity-jharkhand-india-jnu). Co-applicant: Vinita Damodaran, University of Sussex.
Member of Advisory Council of the Leverhulme project titled 'An Antique Land: Geology, Philology and the Making of the Indian Subcontinent, 1830-1920', Department of History, University of Kent, 2013-2015.
Best Peer Reviewed Publications
Recent Peer Reviewed Journals/Books
Reordering Adivasi Worlds: Representation, Resistance, Memory

, Oxford University Press, New Delhi, 2021.

Religion as protest: Tana Bhagats, in Marine Carrin ed., Brill

's Encyclopedia of the Religions of the Indigenous People of South Asia (BERIPSA)

, Brill, Leiden and Boston, 2021, pp. 283-292.

The Politics of Belonging in India: Becoming Adivasi

(with D.J. Rycroft), Routledge, London and New York, 2011.
(The Paperback Edition was published in 2013, and the First Indian Reprint was published in 2014.)