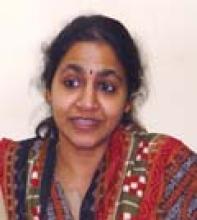 Centre/School/Special Centre:
Centre for Indo-Pacific Studies
School of International Studies
Areas of Interest/Specialization:
Southeast Asian and Southwest Pacific Studies/ Southeast Asian Studies 
Experience:
21 years experience in research and teaching 
Awards & Honours:
Awarded the ASIA Fellows Award 2005-06 (Funded by Ford Foundation), and based as a Visiting Fellow at the Centre for Strategic and International Studies (CSIS), Jakarta from April 2006 till January 2007. The work focused on the `Effects of Globalisation on Plural Societies: A Case Study of Indonesia'. 
International Collaboration/Consultancy:
1. Awarded a joint collaborative grant by the Asian Scholarship Foundation with Professor Uttara Sahasrabuddhe, Department of Civics and Politics, Mumbai University on "India and Indonesia: Global Powers and Regional Politics", in October 2009.
2.Visiting Fellow at the Asia-Pacific College of Diplomacy (APCD) at the Australian National University (ANU), Canberra from May 2005 to July 2005. 
Best Peer Reviewed Publications (upto 5):
"Research Institutes as Diplomatic Actors", in Brian Hocking, Andrew Cooper and William Maley (eds.), Global Governance and Diplomacy: World's Apart, Palgrave Macmillan: New York, June 2008. 

Post-Financial Crisis Indonesia: The Challenge of Survival, Strategic Analysis, Vol. XXV, No. 6, September 2001.

East Timor and Kashmir: Questioning the Parallels on the Issue of Referendum (2000). Strategic Analysis, Vol. XXIV, No.2, May 2000.

From SLORC to SPDC: Political Continuity versus Economic Change in Myanmar (1998). Strategic Analysis, Vol.XXI, No.10, January 1998.

Cambodia since UNTAC: Deep Into the Quagmire (1997). Strategic Analysis, Vol. XXI, No.6, September 1997.  
Recent Peer Reviewed Journals/Books (upto 3):
The Dynamics of Change in India-Southeast Asia Relations: Beyond Economics to Strategic Partnerships, in Namrata Goswami (ed.), India's Approach to Asia: Strategy, Geopolitics and Responsibility, Pentagon Press Publishers, New Delhi, 2016.
Indian Ocean Region: Challenges to Regional Cooperation, in Gurjit Singh (ed.), Masala Bumbu: Enhancing the India-Indonesia Partnership, Beritasatu Media Holdings, Jakarta, 2015.
India and the Indo-Pacific: Semantic Change or Strategic Shift, in Gauri Khandekar (ed.), The EU-India Strategic Partnership: Facing the Foreign Policy Divide, Lenin Media, New Delhi, 2015.