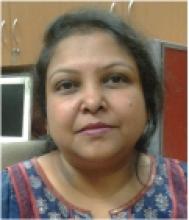 Centre/School/Special Centre:
Centre for Indo-Pacific Studies
School of International Studies
Email:
shubhamitra@mail.jnu.ac.in , shubhamitra70@gmail.com
Areas of Interest/Specialization:
International Collaboration/Consultancy:
* Conducted a research study on BPL survey in Kalahandi and Koraput (Orissa) in 2010-11 supported by Indo Global Social Service Society, New Delhi
* Conducted a pre-funding evaluation at Navajeevan Bala Bhavan, Vijayawada funded by SKN in March 2011
* Conducted a pre-funding evaluation on Child Labour in Tourist Places, Puri, Orissa through SKN in 2009
* Investigative study of two NGOs in Orissa funded by Misereor, Germany in 2010
* SNEHAL Project for an End-Line Evaluation with GFK-Mode for Care India in February 2009 
* STEP Programme of Care India for an End-Line Evaluation in November, 2008.
* Mid Term Review for Plan International on "Combating Child Labour in Coastal Andhra Pradesh" in coastal Andhra Pradesh. 
* Alliance India, CHAHA in November 2007 for a base line survey 
* Alliance-India, Base-Line Survey on the levels of awareness and occurrence of HIV-AIDS in Andhra Pradesh, India, May-June 2006. 
Best Peer Reviewed Publications (upto 5):
1. Book published on "Australia' Defense Policy and Southeast Asia" with the National Book Organization, New Delhi in March 2004.

2. Paper published in Business and Political Observer Newspaper- Titled "Will White Australia Apologize to the Aboriginals?" in 1999.

3. Article published Subba Rao , P and Siva Rama Krishna, B (ed) (2013) "Social Exclusion and Inclusive Growth" on "Poverty and Governance: Adivasis in the Fifth Scheduled Areas", The Associated Publishers, Ambala City, India

4. Article published, titled "Gender and Local Self-Governance" in an edited book by Dr.Rameshwari Pandya, titled "Women: Issues, Perspectives and Solutions" published by New Century Publishers, New Delhi 2007.

5. Research Article titled "Women and Empowerment: Predicament or Affirmative Action" published in a Quarterly Journal The Indian Journal of Political Science, Volume LXVIII, Number 1, January-March 2007. 
Recent Peer Reviewed Journals/Books (upto 3):
1. Article published in edited by Subba Rao , P and Siva Rama Krishna, B (2013) "Social Exclusion and Inclusive Growth" on "Poverty and Governance: Adivasis in the Fifth Scheduled Areas", The Associated Publishers, Ambala City, India

2. Article in "India's Relation with Australia within the Indo-Pacific Dynamics" in the edited book of Manmouni Kaul and Anushree Dutta, titled "India's Look East to Act East Policy: Tracking the Opportunities and Challenges in the Indo-Pacific" " Pentagon Press, 2015

3. Article in "India's Energy Security: Lacunae in Foreign Policy" Arun Kumar Dixit and Pankaj Kumar Verma's (Ed) "India's National Security & Energy Scenario", 2015 Satyam Publishing House, New Delhi