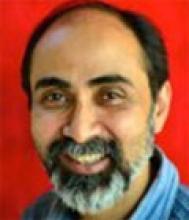 Centre/School/Special Centre
Centre for the Study of Regional Development,
School of Social Sciences
Email
skacharya@mail.jnu.ac.in shrawan.acharya@gmail.com
Areas of Interest/Specialization
Urban and Regional Planning; Urban Governance; Poverty, Informal Settlements and Civil Society; Urban Heritage and Exclusion; Urban Revitalization, Place Making and Marginalization; Environmental and Social Impact Assessment; Climate Change, Disaster and Urban Vulnerabilities; Sikkim and Darjeeling Himalayas Environment, Development and Conflicts
Experience
1. Professor,CSRD, SSS, JNU 2015
2. Professor,CEPT University, Ahmedabad 2007-2014
3. Assistant Professor, CEPT University,Ahmedabad 1998-2007
4. Lecturer, CEPT University,Ahmedabad, 1992-1998
Awards & Honours
1.Urban Knowledge Network Asia, Fellow, International Institute of Asian Studies, Leiden, Netherlands, 2014 and 2012-2013.
2.Senior Fulbright Research Fellow, Department of Urban and Regional Planning, Ball State University, Indiana, USA, 2008-2009.
3.Fulbright Occasional Lecture Award to deliver Lecture at Different US Universities, 2008-2009.
4.ASIA Fellows Follow Up Fellowship in Vietnam, Asian Scholarship Foundation, Bangkok,2005-2006.
5.ASIA Fellows Awards, Studies in China, Asian Scholarship Foundation, Bangkok, 2003-2004.
6.Shastri Indo-Canadian Faculty Research Fellow, at the School of Urban Planning, McGill University, Montreal, Canada, 2002-2003.
7.University Grants Commission (UGC) Fellowship for PhD and National Eligibility Test conducted by UGC for selection as a Faculty in Indian Universities, 1985.
International Collaboration/Consultancy
1. Heritage Conservation and Planning in Leiden, UKNA, International Institute for Asian Studies, Leiden, Netherlands, 2014.
2. Climate Change and Disaster in the State of Gujarat, GEER Foundation, Government of Gujarat, 2014 3. Impact of Climate Change and Variability on Agriculture Sector and Community Adaptation Strategies in Gujarat, MoES, GoI, 2014.
4. Social Impact Assessment and CSR Plan for Mota Layja and Manvi block in Kutch District, ILFS, 2014.
5. Training Manuals on Climate Change for Government Officials, GEER Foundation, Ahemedabad, 2013.
6. Regional Development Plan of Okha Mandal Taluka, Jamnagar, Tata Chemicals Ltd, Jamnagar, 2012.
7. Neo Liberalism, Urban Governance and Planning in the US, Fulbright Fellow, 2008-2009.
8. City Development Plan, Vishnagar, Government of Gujarat, Gujarat Urban Development Company Limited, 2009.
9. Capacity Building of Local Bodies under the Rapid Training Programme, JNNURM, Ministry of Urban Development, Government of India, 2007-2008.
10. Urban Development, Planning and Inner City Redevelopment Issues in Post Reform Vietnam: Case Study of Hanoi, at the Institute of World Economics and Politics, under ASIA Fellows Follow Up Fellowship Program, Bangkok, 2006.
11. Planning and Managing Inner City Revitalization: Case of Beijing,, under ASIA Fellows Bangkok, Chinese Academy of Social Sciences, Beijing,2004.
12. Urban Governance and Environmental Management: Action Oriented Policy Studies on Waste Management in Jabalpur and Raipur, Shastri Indo Canadian Research in collaboration with the School of Urban Planning, McGill University, Montreal, Canada, 2003 till 2005.
13. Metropolitan Governance in Canada: Experience of Montreal, 2002, under Shastri Canadian Faculty Research Program, McGill University Montreal, 2002.
14. Low Income Shelter Up gradation: A case of Slum Networking Project in Ahmedabad, in collaboration with Human Geography Department, University of Oslo, Norway, 2000.
15. Innovative Housing Finance for Low Income groups, in collaboration with International Institute for Environment and Development, London, U.K, 2000.
16. Urban Poverty, NGOs and Partnership issues in Ahmedabad, in collaboration with INTRAC, Oxford U.K, 1998.
17. Effects of Liberalisation on the Low Income Labour Market of Ahmedabad, in collaboration with Institute of Human Settlement (IHS), Rotterdam, Netherlands, 1998.
18. Promoting Self Reliance of the Rural Poor in India: Program Evaluation, in collaboration with the Institute of Social Studies Advisory Cell, The Hague, Netherlands, 1997.
19. Urban NGOs Study of NGOs in Ahmedabad, Collaboration with International NGO Training and Research Centre (INTRAC), Oxford, U.K, 1996.
Best Peer Reviewed Publications
1."Carbon Intensive Urbanization, Climate Variability and Urban Vulnerabilities in Hill Areas: A Case of Gangtok Urban Region, Sikkim", Journal of International Development and Cooperation, Vol. 18, No. 4, Special Issue, 2012, pp. 93-113.

2."Urban Development and Planning in Post Reform Vietnam: A Case Study of Hanoi", in D Mahadevia (ed.). Tackling exclusion: shelter, Basic Services and Citizens Rights in Globalizing Megacities of Asia , Rawat, Jaipur, 2008.

3."Urban Development in Post Reform China", Norwegian Journal of Geography, Vol. 59, No.3, September 2005, pp 228-236.

4."Slum Networking in Ahmedabad: An alternative Paradigm", in A Kundu and D. Mahadevia ed. Poverty and Vulnerability in a Globalising Metropolis: A case of Ahmedabad, Mittal, New Delhi,2001, pp. 309-348.

5. "Interethnic Differentials in Population Growth in Darjiling and Sikkim", in A. Ahmad et al. (eds.), Demographic Transition : Third World Scenario, Rawat Publishers, N. Delhi, 1997,pp. 34-61 .
Recent Peer Reviewed Journals/Books
1.Neoliberal Cities in the Emerging Asian Economies, Academic Publications, ISBN 978-81-92155-08-1, New Delhi, 2013.

2."Consolidating Nepali Identity: A Cultural Planning Perspective" in T Subba and A. Sinha (eds.) Identity and Nationality of Indian Nepalis, Concept New Delhi, 2009, 185-195.

3."Popolazione, urbanizzazione e commercio nell Stato del Sikkim" (2003) in Thomas Busset, Luigi Lorenzetti and Jon Mathiu (eds.). Anden-Himalaza-Alpen, Chronos, Zurich, 2003, pp. 177-191.