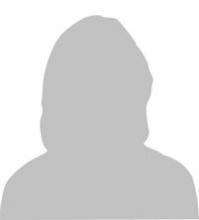 Centre/School/Special Centre:
Centre for the Study of Regional Development,
School of Social Sciences
Email:
ssen@mail.jnu.ac.in ; ssen.jnu@gmail.com
Qualifications:
PhD in Agricultural/Economic Geography
Post Doctoral Research in Institutions and Natural Resources 
Areas of Interest/Specialization:
Natural Resource and Rural Livelihoods 
Awards & Honours:
Fulbright Senior Research Fellow - 2009-10  
International Collaboration/Consultancy:
* (ongoing), Inter University Consortium on Cryosphere and Climate Change (IUCCCC) project of 'Himalayan Cryosphere: Science and Society', funded by DST.
* (ongoing)'Gender Atlas' with Prof Saraswati Raju, as a co-investigator, funded by Department of Science and Technology, Government of India.
* E-Readiness Assessment Report of India, 2011-12 (External Consultant for National Council for Applied Economic Research), Sponsored by Department of Information and Technology, Government of India.
Best Peer Reviewed Publications (upto 5):
1.(2013) (with Manoj Jatav) 'Drivers of Non-farm Employment in Rural India: Evidences from the Latest NSSO Round' .Economic and Political Weekly, June 29, 2013 vol XLVIII nos 26 & 27, pp 14-21.

2. (2013) (with Tomas M. Koontz) 'Community Responses to Government Defunding of Watershed Projects: A Comparative Study in India and the USA' Environmental Management, March 2013, Volume 51, Issue 3, pp 571-585

3.(2009) Rice–wheat cropping cycle in Punjab: a comparative analysis of sustainability status in different irrigation systems Environment, Development and Sustainability Springer Netherlands, Volume 11, Number 4 / August, 2009 751-763 (Second author with Anindita Sarkar and Animesh Kumar).]

4.(2006) Globalization and Expanding Markets for Cut-flowers: Who Benefits? Economic and Political Weekly June 30, 2006, pp 2725-2731.(First Author with Saraswati Raju)

5.(2004), 'Framework for Prioritising Watershed Development Programmes: A Macro and Micro View' Indian Journal of Agricultural Economics, 59(3), July-Sept, pp 344-357. (First Author with Poulomi Bannerjee) 
Recent Peer Reviewed Journals/Books (upto 3):
1.'Land Resources: State of Indian Farmers' Academic Foundation, 2004. (Second author with G.K.Chadha and H.R. Sharma)
2.'Watershed Development Programmes in Madhya Pradesh: Present Scenario and Issues for Convergence', Forum for Watershed Research and Policy Dialogue, Pune, 2007. (First Author with Amita Shah and Animesh Kumar).
3.Understanding Gujarat's Agricultural Growth in a Liberalizing Environment: Signs of a Redefined Margin? In Atul Sood (ed)Poverty amidst prosperity, Essays on the Trajectory of Development in Gujarat, Aakar publication, Delhi, 2012 pp 88-127.