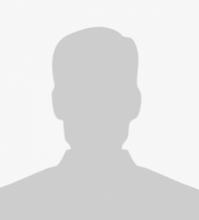 Centre/School/Special Centre:
Centre for the Study of Regional Development,
School of Social Sciences
Email:
sureshr@mail.jnu.ac.in, sureshrjnu@gmail.com
Areas of Interest/Specialization:
Industrial Economics, Labour Economics, Inequality, International Trade
Experience:
Assistant Professor, Delhi College of Arts and Commerce, University of Delhi.
Senior Research Analyst, Institute of Economic Growth, Delhi
International Collaboration/Consultancy:
International Collaboration/Consultancy
Best Peer Reviewed Publications (upto 5):
"Contract Labour in Organized Manufacturing in India", "Labour and Development, Essays in Honour of Professor T S Papola, Academic Foundation, New Delhi,  (Eds. K P Kannan, Rajendra P Mamgain and Preet Rustagi), 2017, with Prof. Bishwanath Goldar.
 "Electronics Industry under Economic Reform: Firm-level Productivity Analysis",   Productivity, National Productivity Council, Vol. 51, Issue 3, Oct-Dec 2010:
"Determinants of Employment Under Economic Liberalisation in India's Electronics Industry", Labour & Development, V.V. Giri National Labour Institute, Noida. Vol. 19, No. 1, June 2012
Recent Peer Reviewed Journals/Books (upto 3):
Determinants of Export and Structure of India's Electronics Industry after Economic Reforms", Journal of Business Thought, 2012
"Importance of Research and Development and Ownership Pattern of India's Electronics Industry", Shifting  Gears: Jumpstarting a Slowing Indian Economy, Edited by Dr. Salini (Associate Professor), DCAC, University of Delhi. ISBN-9788192077857, 2014