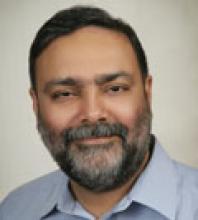 Centre/School/Special Centre
Centre for International Politics, Organisation & Disarmament,
School of International Studies
Email
varunsahni@jnu.ac.in
Qualifications
M.A. (JNU)
M.Phil. (Oxon)
D.Phil. (Oxon)
Areas of Interest/Specialization
Nuclear deterrence, regional security, changing power balances in the Asia-Pacific, evolving security concepts, emerging powers, IBSA and BRICS, Indian foreign policy, international relations theory, Latin American politics, technology in education
Experience
Joined the JNU faculty in 1995 as Associate Professor
Professor since 2003
10th Vice-Chancellor of the University of Jammu (2008-2012)
8th Vice-Chancellor of Goa University (2016-2021)
Awards & Honours
2008: Fellow, New India Foundation, Bangalore
2006: V K R V Rao Prize in Social Science (Political Science)
2003: Visiting Research Fellow, National Defense University, Washington, DC (Fulbright Military Academies Initiative)
1999-2002: Sistema Nacional de Investigadores (SNI) Nivel I, Consejo Nacional de Ciencia y Tecnología, Mexico
1997-1998: Catedrático Patrimonial Nivel II, Consejo Nacional de Ciencia y Tecnología, Mexico
June 1995: "Personnalité d'Avenir", Centre D'Analyse et de Prévision, Ministère des Affaires Etrangères (Ministry of External Affairs), France
1989-1992: Junior Research Fellowship in Politics, Lincoln College, Oxford
1986-1989: Inlaks Scholarship for graduate research in Latin American Studies (1986-1988) and Politics (1988-1989), New College, Oxford
1984: Smt. Sarada Krishna Iyer Memorial Prize, University of Delhi
1981-1986: National Talent Scholarship
International Collaboration/Consultancy
2012 - Norwegian Peacebuilding Resource Centre (NOREF), Oslo, Norway - emerging powers and international organization
Best Peer Reviewed Publications
"The protean polis and strategic surprises: do changes within India affect South Asian strategic stability?" Contemporary South Asia 14 (2), June 2005, pp. 219–231.
"Regional Dynamics of Emerging Powers: Power/Control or Leadership/Consent?" in E. Sridharan (ed.), International Relations Theory and South Asia: Security, Political Economy, Domestic Politics, Identities, and Images (New Delhi: Oxford University Press, 2011), pp. 56-107.
"A dangerous exercise: Brasstacks as non-nuclear near-war", in Sumit Ganguly and S. Paul Kapur (eds.), Nuclear Proliferation in South Asia: Crisis behavior and the bomb (London: Routledge, 2009), pp. 12-35.
"The Stability-Instability Paradox: A Less Than Perfect Explanation", in E. Sridharan (ed.), The India-Pakistan Nuclear Relationship: Theories of Deterrence and International Relations (London: Routledge, 2007), pp. 185-207.
"Not Quite British: A Study of External Influences on the Argentine Navy", Journal of Latin American Studies 25 (3), October 1993, pp. 489-513.
Recent Peer Reviewed Journals/Books
"India and Latin America: Distant Acquaintance, Rhetorical Solidarity, Strategic Engagement", in Sumit Ganguly (ed.), Engaging the World: India's Foreign Policy since 1947 (New Delhi: Oxford University Press, 2016), pp. 375-398.
"Brazil: Fellow Traveler on the Long and Winding Road to Grandeza", in David M. Malone, C. Raja Mohan and Srinath Raghavan (eds.), The Oxford Handbook of Indian Foreign Policy (Oxford: Oxford University Press, 2015), pp. 524-538.
(With G.P. Phondke and H. Santhanam), Technology Vision 2035 (New Delhi: Technology Information, Forecasting and Assessment Council, 2015).
Patents (if any)
Normally not relevant to social scientists.