MESSAGE OF THE CHIEF VIGILANCE OFFICER
DO NOT PAY BRIBE IF ANY BODY ASKS FOR BRIBE OR IF YOU HAVE ANY INFORMATION ON CORRUPTION OR IF YOU ARE A VICTIM OR CORRUPTION IN THIS UNIVERSITY YOU CAN COMPLAINENT TO THE CHIEF VIGILANCE OFFICER OF THE UNIVERSITY.
Chief Vigilance Officer (CVO) and the Vigilance Unit in Jawaharlal Nehru University are responsible for prevention, detection and punishment of corruption and other malpractices in the Department and its attached and subordinate offices. Any instance of corruption or suggestion for improving the present practice/ bringing about more transparency may kindly be brought to the notice of CVO at the following address.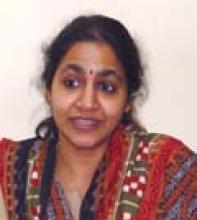 Prof. Shankari Sundararaman
Chief Vigilance Officer
Room No. 32, Ground Floor,
Administration Block
Jawaharlal Nehru University
New Delhi - 110067
Email: cvo@mail.jnu.ac.in, shankari@mail.jnu.ac.in
Tel : 011-26708926, 26704182
---
Central Vigilance Commission is observing Vigilance Awareness Week, 2022 from 3l't October to 6th November,2022
Message from Vice-President of India
Message from Prime Minister of India
---

FORMER CHIEF VIGILANCE OFFICERS OF THE UNIVERSITY
| | | |
| --- | --- | --- |
| Sr. No | Name | Tenure |
| | Sh. N.T Srinivasan, F.O | 11.08.1994 – 01.07.1998 |
| | Dr. S Chandrasekaran | 02.07.1998 – 19.06.2002 |
| | Prof. M. H Qureshi | 20.06.2002 – 25.03.2003 |
| | Prof. V.S Mani | 26.03.2003 – 31.03.2004 |
| | Sh. Ramesh Kumar, Registrar | 01.04.2003 – 31.12.2004 |
| | Prof. Man Mohan Agarwal | 01.01.2005 – 31.12.2006 |
| | Prof. Y. K Tyagi | 16.01.2007 – 03.06.2007 |
| | Prof. P.M Kulkarni | 04.06.2007 – 14.08.2007 |
| | Prof. Binod Khadria | 19.09.2007 – 18.09.2012 |
| | Prof. Swarn Singh | 07.12.2012 – 31.12.2014 |
| | Prof. R. K Kale | 01.01.2015 – 31.05.2015 |
| | Prof. Suman Kumar Dhar | 01.06.2015 – 31.05.2018 |
| | Prof. Mazhar Asif | 01.06.2018 - 31.05.2021 |
| | Prof. Ram Sagar | 01-06-2021 - 02-02-2023 |
CONTACT US:
OFFICE OF CHIEF VIGILANCE OFFICER
Room No. 303, 3rd Floor
Administration Block
Jawaharlal Nehru University
New Delhi - 110067
Tel No.: 011 – 26704183, 26704182
Email: cvo@mail.jnu.ac.in